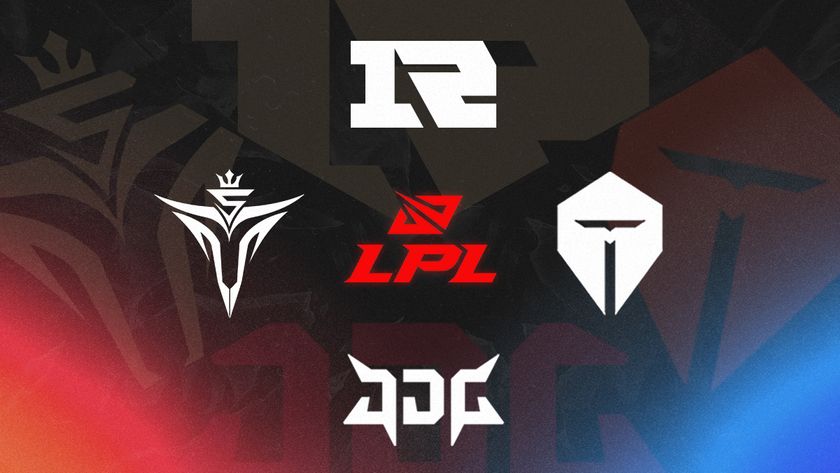 Who will go through in the LPL Spring Split playoffs?
Reigning MSI champions, Royal Never Give Up is part of the final four that include table toppers Victory Five, third-placed JD Gaming, and fifth-placed Top Esports.
In a week, the business end of the LPL Spring Split playoffs takes place with Victory Five going up against Top Esports first with Royal Never Give Up facing JD Gaming in the other bracket. Top Esports managed to climb their way through the round of eight and six, beating out the likes of Bilibili Gaming and LNG Esports. JD Gaming, on the other hand, took out Weibo Gaming, which looked to have a decent run after eliminating reigning champs, EDward Gaming. Speaking of which, EDG also took out the 2019 world champions winners, FunPlus Phoenix in the first round beforehand.
Suffice to say, the LPL is not short on drama.
And another big talking point is Victory Five, which has been a revelation after a huge revamp last year. The organisation brought in plenty of new players along with a familiar face in the form of Guo "ppgod" Peng for the support role. This also includes LPL veterans like Eui-jin "Rookie" Song and Hau-Hsuan "Karsa" Hung. With these new additions, V5 has taken the LPL by storm, claiming 14 wins and only two losses throughout the entire group stage. This is only the team's second venture into the playoffs and already have gone way further than their first time.
They are now just three best-of-five series away from going to the Mid-Season Invitational 2022, which is going to be held in Busan, South Korea. However, they are a few stumbling blocks along the way, which also include the reigning champions, RNG. Easily the second-best team in the LPL, RNG has shown they are still a dominant force to be reckoned with and hoping to make it two-for-two at MSI.
Victory Five vs Top Esports
The team that will be known as Ninjas in Pyjamas for the Summer Split have been on a dominant run during the group stages. V5 went on a six-game unbeaten run after losing to Weibo and on another five-game streak after losing to JD. And with only one of those teams in the other bracket, the chances of facing them are slim, unless they lose against Top Esports.
Top Esports has had a decent start to their season, finishing fifth overall and looking to finally break into the upper echelons of the LPL. After making it to the semifinals of Worlds 2020, the team has been unable to replicate their past performances. Last year was a dismal showing from them but they are headed in the right direction when it comes to booking a spot at Worlds this year with a top-four finish in the Spring. Another top four in the Summer and they can very likely make it.
Their only meeting against one another ended in a 2-1 win to V5 with the first game going over 50 minutes long as Top managed to claim the first match. However, V5 did manage to mount a comeback by convincingly taking the next two games. Of course, this is a best-of-five series and also the first time both teams are meeting each other in the playoffs. If history were any indication, it's that Top Esports has beaten out V5 on numerous occasions. But with V5 now boasting a highly talented squad, we could see the pendulum swing firmly in the other direction come next week.
Royal Never Give Up vs JD Gaming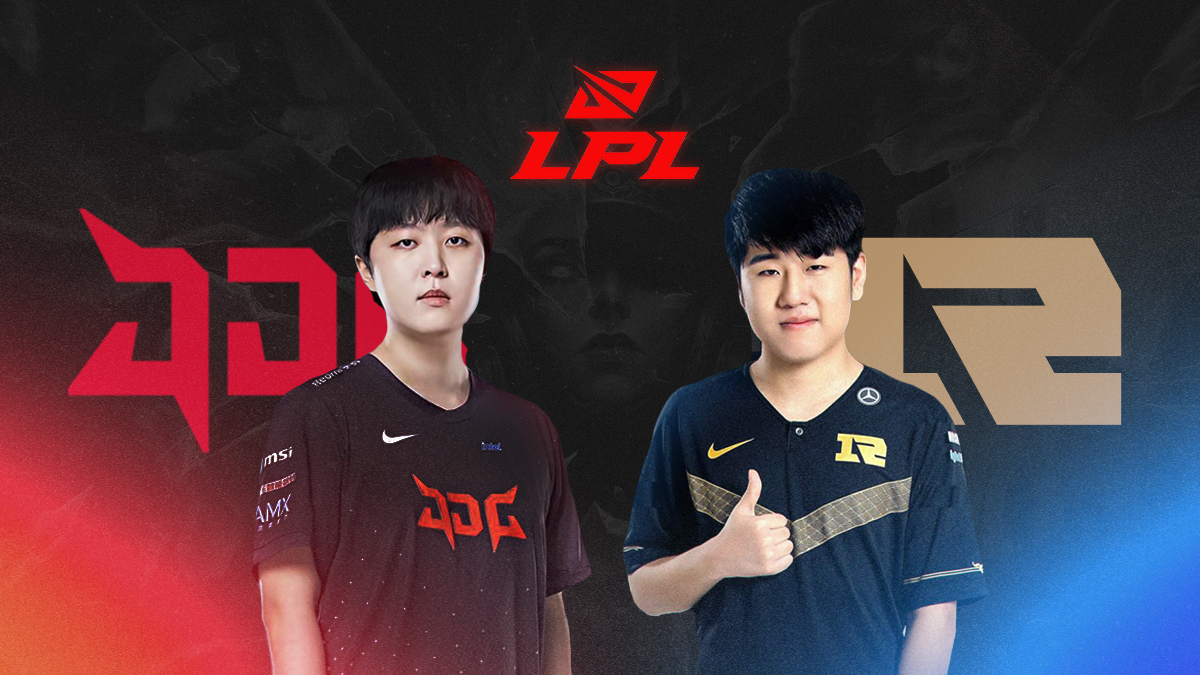 The reigning MSI champions have been at their best for the better part of the season so far and are looking to make yet another appearance at Riot's second-biggest tournament of the year. In their way is JD Gaming, another team whose only international appearance was at Worlds 2020. Having never made it to MSI before, this is their best chance to try and represent the LPL in South Korea this year.
Both teams have looked strong throughout the season so far with RNG claiming the second seed with JD right behind them at third. Their only series against one another came in the first week of the LPL Spring Split, in which RNG won 2-1. It was a back-and-forth series with neither team willing to let up but it was RNG who eventually came out on top.
In the two best-of-five series both teams played against one another, JD won the first back in the 2019 Spring playoffs while RNG took the other in the Demacia Championship playoffs. It will be interesting to see who takes this one as both teams have looked to be at their peak this season. RNG does have a slight edge in terms of experience but JD could very well cause an upset if RNG is not careful.
LPL Spring Split Playoffs
The first series between Victory Five and Top Esports will take place on April 8 at 5.30 pm GMT+8 while the second series between Royal Never Give Up and JD Gaming starts on April 9 at 5.30 pm GMT+8. The winners will go on to face one another in the upper bracket final while the loser drops to the lower bracket where they will fight to see who survives in the tournament. Be sure to catch all the action when the LPL starts next week.