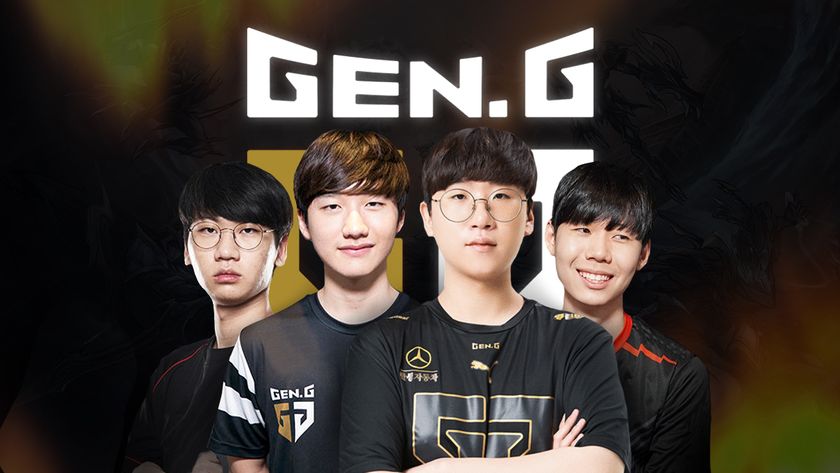 Gen.G Esports is the latest team to bring about changes with Bdd, Rascal, and Life making way
One of the LCK's top teams, Gen.G Esports has already started rebuilding its squad ahead of the 2022 season.
The transfer window is now in full swing and Gen.G Esports is the latest organisation from the LCK to release almost their entire roster over the past couple of days. Kim "Rascal" Kwang-hee was the first to exit the team, followed by Kim "Clid" Tae-min just a few days later. Kim "Life" Jeong-min is the latest player to leave the squad, who will be joining KT Rolster for the upcoming season alongside Rascal. However, they did manage to snag Choi "Doran" Hyeon-joon, formerly of KT, to add to their squad.
There's also Gwak "Bdd" Bo-seong who will be heading to Nongshim RedForce and in return, Gen.G will have Han "Peanut" Wang-ho back in their ranks. Having left the team back in 2019, he is now back to prove that he will be a worthy investment to the squad. Lastly, Gen.G has just recently picked up Son "Lehends" Si-woo of Afreeca Freecs to their roster. The only player who still keeps his slot is their ADC, Park "Ruler" Jae-hyuk. With that said, all there's left now is for the team to find a new mid-laner to balance out the team.
With many top mid-laners now in the free agency market in the LCK, it wouldn't be all that surprising to see Gen.G try to pick up a top-tier player to bring them to the next level. The likes of Heo "ShowMaker" Su and Jeong "Chovy" Ji-hoon are still up for grabs, could we see Gen.G make a swoop for one of them? Only time will tell.
As a whole, their 2021 season has been a relative success, even if there aren't any titles to go with it. They finished third and second respectively during the Spring and Summer splits while still managing to top their group at Worlds 2021.
Gen.G then went one step further, knocking out Cloud9 in the quarterfinals of the playoffs with a comfortable three-nil sweep. Unfortunately, their run ended in the semifinals where they managed to put EDward Gaming to the test, going to all five games. That result was their best performance at Worlds to date. Their last two appearances on the world stage ended in the group stages back in 2018 and in the quarterfinals of the playoffs in 2020.
Current Gen.G roster: