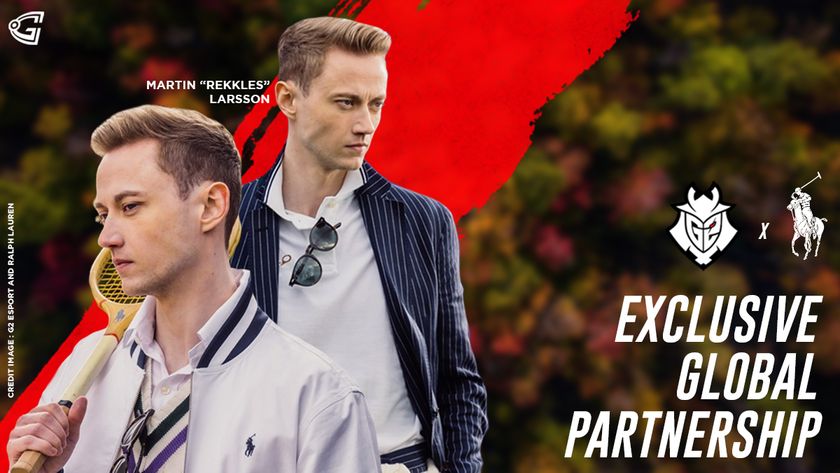 G2 Esports teams up with Ralph Lauren in an exclusive global partnership
G2 Esports is paving the way for esports and luxury fashion to come together.
Luxury American apparel company, Ralph Lauren is now the official outfitter for G2 Esports to go along with its global partnership. Ralph Lauren is just the latest in a growing list of names that are working with the esports group, which includes German sporting apparel giant, adidas.
This partnership will feature a series of 'digital-first' activations, which will span across multiple events and campaigns on platforms such as TikTok and Twitch.TV. One part of the campaign with Ralph Lauren coincides with its partnership with Wimbledon, which also happens to be its 16th year of being the official outfitter of The Championships.
In this year's edition, Martin "Rekkles" Larsson of

G2 Esports also became the first esports player to be face of Ralph Lauren's latest Wimbledon collection. He's not alone though as he is part of a star-studded line-up of athletes, which includes professional football player for Tottenham Hotspurs, Son-Heung Min; women's surfing champion, Lucy Campbell; professional rugby player, Maro Itoje; and principal dancer at the Royal Ballet, Francesca Hayward.
Today is one of the most special days in my life and G2's history. A brand I have loved for many years is now part of the G2 family. Ralph Lauren has entered the world of gaming in partnership with G2, and nothing makes us happier and prouder than to be able to execute on their strategy while doing our thing. With their support, we will continue to thrive and elevate the way we entertain you. As a lifelong gamer and proud founding CEO, seeing Ralph Lauren enter this industry is an incredible moment I will never forget. I could not be more excited to share with all of you what's coming.

Carlos 'Ocelote' Rodriguez, Founder, and CEO of G2 Esports
Be sure to check out the full announcement video below!
(Image credit: G2 Esports)