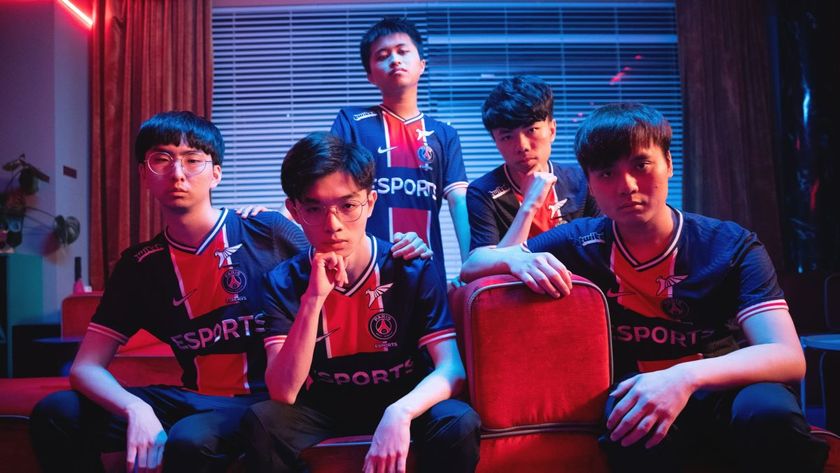 Mid-Season Invitational 2021: Day 3 of the Rumble is getting intense
Day three had plenty of ups and downs.
In a surprising turn of events,

PSG Talon go undefeated in day three alongside
DWG KIA . This moved PSG up to third in the standings, keeping themselves in good shape for the playoffs. This leaves

Royal Never Give Up in third place while
MAD Lions remain in fourth.
While it doesn't sound so good, both

Cloud9 and [team35031[/team] have not been at their best over the past few days. This does give MAD some much-needed breathing room for now.
Cloud9 vs Pentanet.GG
Reaching the mid-point of the Rumble Stage, C9 kicks off the first game of the day against Pentanet. It was a tight contest up to the 15-minute mark where C9 managed to slowly pull away. From then on, the American team pushed through and kept Pentanet at bay with some key kills. It wasn't too long before C9 went for the Nexus and Pentanet could not hold on any longer.
Royal Never Give Up vs PSG Talon
In the David vs Goliath battle between RNG and PSG, it was the SEA squad that came out on top. Their match against China's top team was a must-watch for all LoL fans. Both teams traded a pair of kills early on before PSG fired back with a series of takedowns, giving themselves the upper hand against RNG. By the 15-minute mark, PSG was leading 11-4 in kills while maintaining close to a 4K gold lead. RNG tried desperately to come back but to no avail, as PSG were way too far out in front by then.
DWG.KIA vs MAD Lions
DK went up against MAD in what was a must-win for both sides. Both teams traded kills early on but by the 20-minute mark, the score was even at four-a-piece with DK having the bigger gold lead. The complex chess match came to a head when DK was able to lure MAD out of their base and into the deaths, resulting in four going down. This gave DK the opening they needed to take the game.
Royal Never Give Up vs Pentanet.GG
After their first loss in the Rumble Stage, RNG needed to score a much-needed win to keep themselves in contention for the playoffs. Fortunately, their next game came against Pentanet, who managed to score the first blood before RNG took firm control. It wasn't until RNG took 12 kills of their own before trading one back, showing just how dominant they can be. RNG's continuous push on all three lanes kept Pentanet pinned back before having to throw in the towel.
Cloud9 vs DWG.KIA
Knowing that a win will pull them on level terms with RNG, DK went up against C9 with high expectations. Both teams played exceptionally well, keeping both the scoreline and gold close to one another. However, C9 managed to pull themselves ahead through some great team fights. Sadly, it didn't last long as a costly fight for the Dragon resulted in the Americans getting wiped. It was all too much and DK stormed into C9's base to end it all.
PSG Talon vs MAD Lions
As MAD had already lost their first game, losing the second could be detrimental for their Rumble Stage survival. Along came PSG, who were in red-hot form after taking out RNG earlier in the day. The SEA boys were on the front foot from the start, taking five quick kills along with a slight gold advantage. MAD wasn't able to react and rotate against PSG's movements, which saw them end the game with just five kills as opposed to PSG's 22.
Looking ahead to Day 4
Both DK and RNG are currently tied for first with both teams almost guaranteed to make it to the semifinals. PSG as well as MAD round up the top four and unless C9 can mount a gargantuan comeback in the last two days, it's hard to see them make it that far.