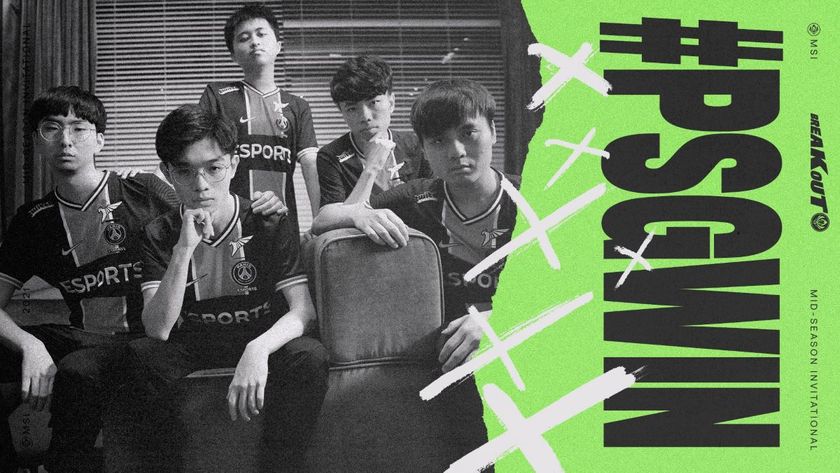 Mid-Season Invitational 2021: The Rumble gets real on day 1
Let's get ready to rumble!
Day one of the Rumble Stage started with a bang as
DWG KIA went up against

Royal Never Give Up . This was followed by a flurry of matches and ended with
MAD Lions versus

Cloud9 . When it's all said and done, both RNG and MAD share the lead heading into day two.
Things are looking bleak for both C9 and

Pentanet.GG as they sit last in the group. To round off, DK and

PSG Talon share third and fourth respectively.
Royal Never Give Up vs DWG.KIA
The top two teams in the world head into this match with high expectations from both camps. DK started strong, taking an early gold lead heading into the mid-game. But as the game wore on, it was evident that RNG's lineup was too much for DK to cope with. It was a calculated performance from the Chinese squad as they applied pressure all around the map and eventually took the game.
MAD Lions vs Pentanet.GG
Game two featured MAD and Pentanet with the EU contenders hoping to start their day with a positive showing. MAD was on the front foot from the get-go and established a significant gold lead very early on. While the Aussies could cope with the pressure, they weren't able to keep up in terms of gold. As the kill count stayed the same, MAD was always able to find time and build on their gold lead. Their timing and movement were on-point and it allowed them to take control of the game with ease.
PSG Talon vs DWG.KIA
With its first loss on the board, it was time for DK to bounce back. And who no better than PSG. The SEA team performed well during the group stages so this looked to be an exciting game. It was a tight game from minute one as both teams were methodical and careful with their movement. But as the game went on, DK looked to be too formidable for their opponents. PSG did all they could to keep up with the pressure, but it proved to be too much in the end.
Royal Never Give Up vs Cloud9
RNG rode their wave of momentum into their match against C9 with great confidence in a battle between East and West. The former's game plan worked out very early on, pushing C9's top lane deep in. This gave RNG space to exploit and C9 could not respond. The Chinese squad also found time to build up a significant gold lead as the Americans tried their best to stay afloat. However, they soon turned the tides and managed to team wipe RNG and take back some game control. But alas, it was all for not as RNG stood by their plan of split pushing, eventually baiting C9 into a false sense of security and losing their base in the process.
PSG Talon vs Pentanet.GG
It was time for PSG to notch their name up on the board as they prepared to face Pentanet. The team from SEA were able to establish a dominant lead from the start, keeping Pentanet at arm's length with zero kills while snatching 12 for themselves. Pentanet finally got on the board as they prepared to defend their base 18 minutes into the game. But it proved to be too much for them to handle as they lost their top-side structures in seconds. Pentanet were caught between a rock and a rock and a hard place, unable to grab a foothold of the game while their base is being beaten away. PSG soon went for the all-in death push and it proved to be successful in the end.
MAD Lions vs Cloud9
We end the day with MAD going up against C9. The Spanish org took the game by the scruff of its neck and took control from the very beginning, keeping C9 at bay for most of the early game. The American squad tried their best to soak as much pressure as possible but it looked to be too much for them to handle. MAD was ruthless, pushing and probing with efficiency, eventually breaching the base. It was a fight to the death that turned out to be too much for C9 to bear.
Looking to Day 2
There are two more key matches to look forward to tomorrow for MAD, first facing RNG before ending the night once more, this time against PSG. DK also has two tricky matches against C9 and Pentanet. Don't forget to catch all the action tomorrow!