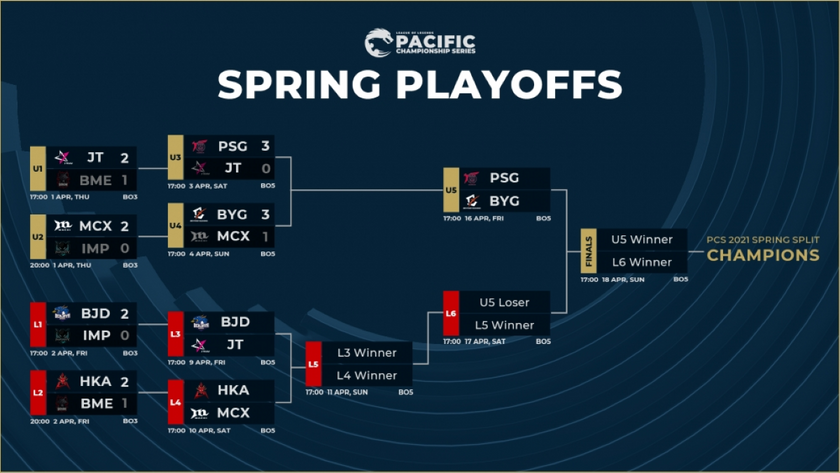 What to look forward to this weekend for the PCS 2021 Spring Split playoffs
After a long five-day break, we're finally back with more League of Legends action at the PCS 2021 Spring Split playoffs.
We're now in the thick of the action with two more matches to look forward to later today and tomorrow. The first match of the day will be between J Team and Berjaya Dragon whereas tomorrow features Machi Esports going up against Hong Kong Attitude. As this is the second round of the loser's bracket, all the matches will be a best-of-five series.
In a week, we'll also get to watch the winner bracket finals match between PSG Talon and Beyond Gaming, both of whom topped the group stages first and second respectively. This is shaping up to be an exciting playoff stage as we edge closer to finding out who will represent Southeast Asia at the upcoming MSI 2021 in Iceland.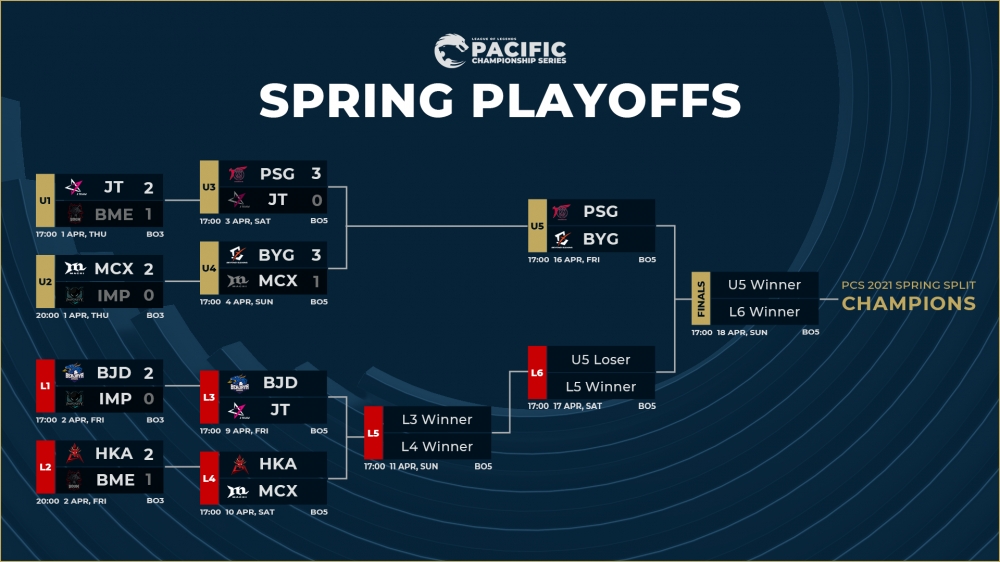 J Team vs Berjaya Dragons
Both teams played one another twice during the group stages, which ended up in a one-all draw. This will surely be a great way to break the deadlock as it can go either way. J Team has already placed much better than they did last year while Berjaya Dragons will be hoping for a better showing in this year's edition.
Be sure to catch the best-of-five series later today at 5.00 pm on Twitch.TV.
Machi Esports vs Hong Kong Attitude
In tomorrow's other lower bracket match, we have Machi Esports facing off against Hong Kong Attitude. Having already beaten HKA twice in the group stages, one would expect a similar showing in tomorrow's game. However, Machi Esports is coming off a horrible 3-1 defeat at the hands of Beyond Gaming so they should be looking to bounce back. While the odds are stacked against them, HKA will be looking for a surprise upset as the best-of-five is a great way for them to show they mean business.
This best-of-five series starts tomorrow at 5.00 pm, which you can catch on Twitch.TV.