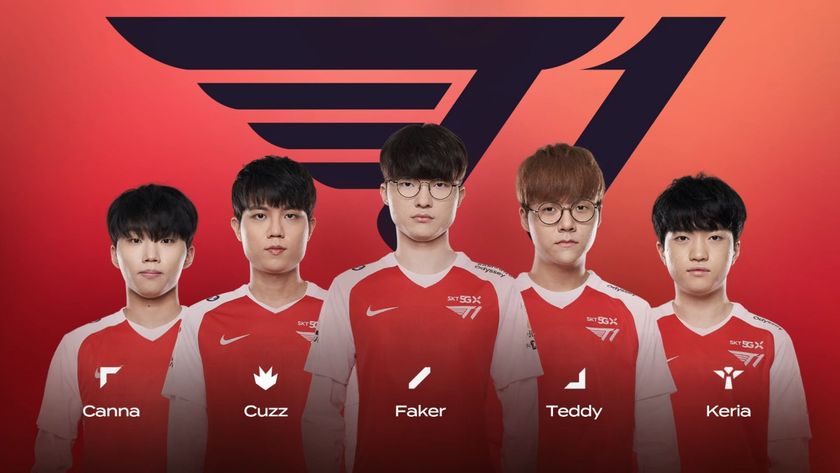 T1 moves forward in the LCK 2021 Spring Split playoffs
T1 made light work of DRX, taking the series in convincing fashion and booking their slot in the semifinals against Gen.G.
The LCK 2021 Spring Split playoff period is now in full force with its second quarterfinal match happening yesterday between T1 and DRX. Having already lost to them in the group stages, DRX could ill afford another loss. T1, on the other hand, welcomes the return of their star player,  Sang-hyeok "Faker " Lee .
The first game already proved to be a hotly contested match as it went over 40 minutes long, with the average being around 30 minutes. Both teams were happy to play out the game slowly with the first kill of the game coming at the 16-minute mark on Faker. From there, the game started opening itself up with both teams getting kills on the board.
After 40 minutes of trading kills back and forth, the first real team fight broke out in front of the Baron's pit. Unfortunately for DRX, they were completely outplayed, which resulted in a team wipe before T1 marched down the mid lane to take the Nexus.
The second game was a contrastingly different situation with DRX able to pick themselves back up and sweep T1. While game two was pretty even, DRX has managed to push T1 back every now and again. The deadlock did eventually break around the 40-minute mark once more in the bottom river. This time, DRX did not fold and took the fight to T1, team-wiping them in the process before rushing down the Nexus.
However, this is where it started to go downhill for DRX.
The third game was the decisive factor for T1, ending in just under half an hour. T1 took a considerable gold and kill lead before heading into the Baron's pit. Much like game one, this ended badly for DRX as they got team wiped while trying to contest.
Heading into game four, DRX's backs are up against the wall. Sadly, T1 had other ideas.
The game started out fairly slowly before T1 kicked things up a gear, quickly taking a huge kill and gold lead once more. DRX did manage to cut the lead down considerably in the mid-game but couldn't stop T1 from taking Baron. Soon after, it was just a slow bleed out for DRX as they could not stop T1 from pushing into their base and forcing out the 'GG' call.
If you want to catch all the VODs, be sure to hit the link below.