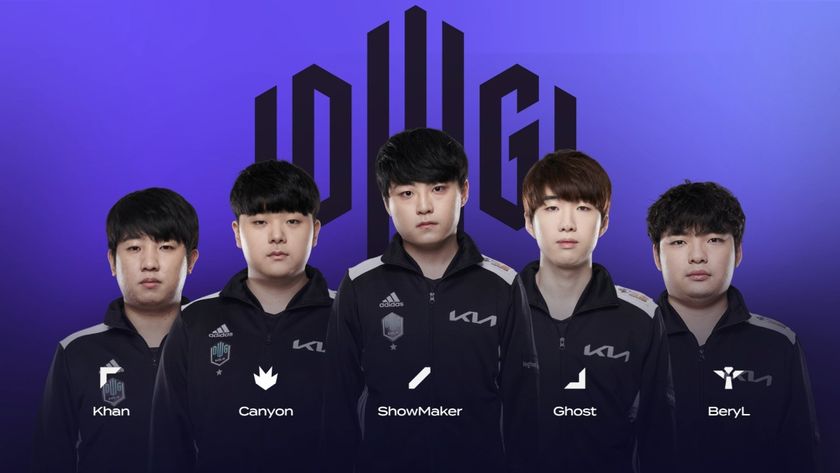 DWG.KIA is the first team to qualify for the LCK 2021 Spring Playoffs
We're officially done with week six of the LCK 2021 Spring season, which brings together the best League of Legends teams around South Korea. And after just six weeks with a nine-game win streak, DWG.KIA becomes the first team to make it through to the LCK 2021 Spring Playoffs with six more games to spare.
Its dominance in the group stages of the LCK 2021 Spring season has been nothing short of extraordinary. Their only loss this entire season has been at the hands of Fredit BRION, whom they will be playing against once more in the coming weeks.
Having already played 12 games, DWG.KIA has won 11 of them, giving them a 92% win rate going into the playoffs. Seeing as their spot is already confirmed, they can rest easy knowing the job is already half done. Their nine-game win streak started only in the second week of matches and has lasted until now.
The only team that has managed to come close to them is Gen.G, who sit comfortably in second place with a five-game win streak and a 75% win rate. While their spot hasn't been fully cemented yet, they have got a good run of games coming up, which can hopefully help them stay in the top six.
Hanwha Life Esports (HLE) and DRX are tied with a 7-4 score and the same 64% win rate. Of course, HLE already has the upper advantage as they have already beaten DRX in their own series.
T1 and KT Rolster make up the rest of the top six that can make it through to the playoffs. It will be an interesting few weeks to come as we close in towards the end of the LCK 2021 Spring season. With only four weeks of games left, it's not a lot of time for the rest of the teams to play catch-up, especially if they want to qualify for the playoffs.
Be sure to check back for more updates on the LCK 2021 Spring season as it steadily comes to a close with just four weeks left.