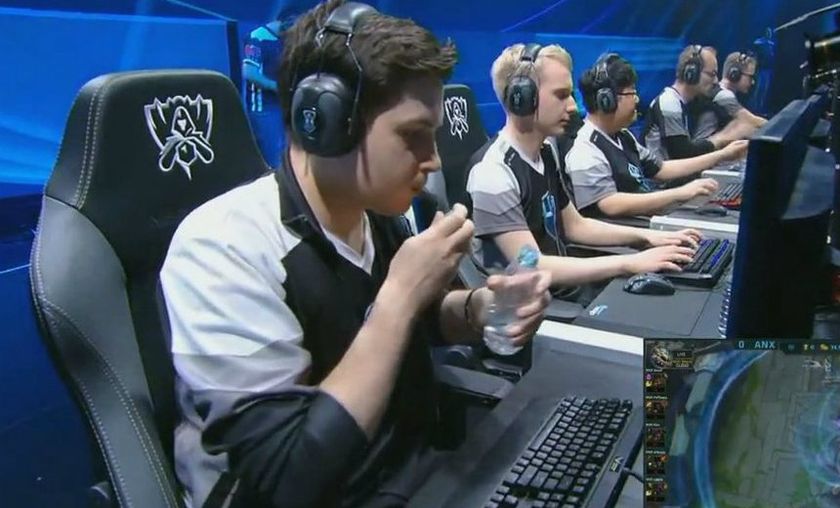 EU LCS: Wins for H2K and Vitality
After a break for Rift Rivals, the European LCS returned to our screens. H2K and Vitality took home the spoils, leaving Roccat and NiP to wonder what went wrong.
A slow start to game one exploded in favour of H2K with Jankos picking up two kills on Zac, including first blood, with an assist on another kill for Febiven's Syndra. First tower gold also went their way and with three more unanswered kills, followed by another tower kill, H2K were ahead by 5,000 gold. By the 20 minute mark, H2K had ten kills to their opponents' zero and Febiven was 5/0/5. The closest Roccat got to taking a kill was when they triggered Zac's passive. Sadly, that only happened as their nexus was being destroyed.
Game two was more one sided, if anything, but apart from first blood, it actually started well for Roccat. The opening kill went the way of the First Blood King's Lee Sin but he traded it back by walking back into top lane tower range, post-kill. It flipped truly in H2K's favour during a fight over the Infernal Drake. Roccat secured the buff and H2k grabbed a hat trick of kills to open up the first sizeable gold lead. The game was certainly bloody, however, as the teams combined to break the record for most kills in the opening 15 minutes this split. Most of them were H2K's, though, and by the time the Baron spawned there was an 8k gold lead in their favour. Indeed, the teams set another record soon afterwards: fastest game of the split.
Earlier in the day, Ninjas in Pyjamas, still searching their first win of the season, took on a Vitality team which has also struggled. It looked like business as usual for NiP when they lost game one, going down 4-0 in turrets early on and never managing to recover. NiP kept the kills and the gold close for a while, but one team fight led to a Baron and a 1-0 deficit.
But in game two, NiP battled back and were able to force a deciding game three. They picked up first blood for Nagne's Leblanc and made good use of two teleports and Shen ult throughout the game. Vitality actually had the tower advantage for quite a while but five kills to one kept NiP ahead overall. Small advantages gave NiP the vision they needed to take an uncontested Baron. It took them a while, including a second Baron buff, but NiP did eventually even up the series.
That was as good as it would get, however, as Vitality dominated the beginning of the final game. They picked up five unanswered kills and three turrets in the opening 20 minutes, resulting in a vast 6.5k gold lead. A delayed ace five minutes later gave Vitality a free Baron and the game looked over. Indeed it was, within a minute of picking up the buff they picked up the series win.