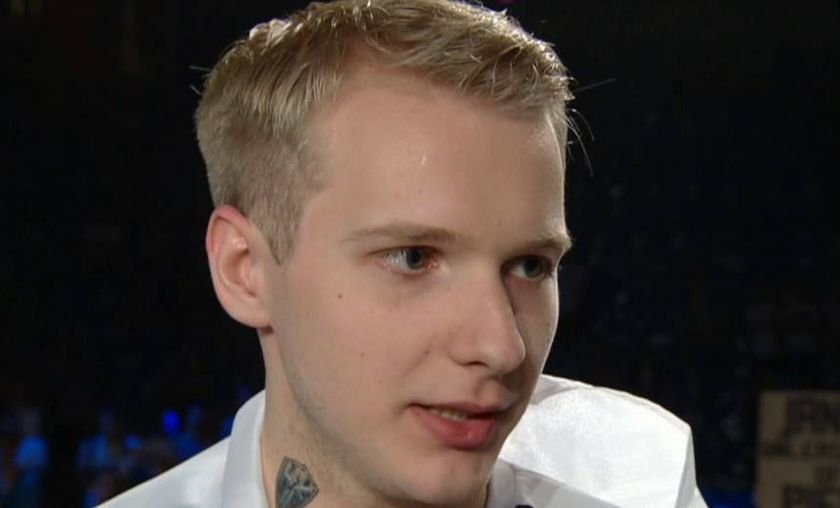 EU LCS: Misfis, H2K Top Groups Heading Into Inter-Group Play
Misfits and H2k are top of their groups as the Europen LCS goes into cross-group play in week four.
The final week of regular group play came to an end yesterday, ahead next week's inter-group matches. Misfits were the biggest winners, taking first place in Group A after a victory over MSI runners- up G2. The third game of the set looked particularly comfortable for Misfits. They won a fight early in the game, taking three kills for one death, and grew their lead into an inevitable victory. G2 were never in the game and didn't really look like turning the game around at all.
 
Unicorns of Love put their first loss on the board on Friday against Splyce. UoL actually won game one, thanks in no small part to a 7/0/9 Warwick performance from Xerxe.  But game two was all about Kobbe's fed twitch, while Warwich had an abysmal 1/7/5 game. Games one and two had been quite back and forth, and game three was no different for a while. But Splyce took a baron and a team fight victory almost as the big worm spawned, and game swung wildly in their favour. Just over five minutes later the game was over. UoL and Splyce are now tied for first with H2k in Group B, with Vitality in 4th on 1-3. Mysterious Monkeys, the newly-promoted team, have yet to post a win and sit dead last in their group.
 
Ninjas in Pyjamas has struggled just as much. They have a record identical to The Monkeys, and lost against Roccat yesterday in a fairly one-sided 2-0 series. Roccat seem to be having a resurgence. After a slow start, they have won their last two games in a row, including an unlikely win against Fnatic last week. Betsy continues to impress: he went 10/1/14 over the two games yesterday against a struggling Nagne.
 
H2K closed the week out with an easy win over Vitality. Their opponents did hold a small lead for a little while in game one, but H2K evened things up within five minutes and made it look easy after that. Game two was even more damning. H2K held the lead from start to finish, closing out the game in just 25 minutes. It's difficult to talk about individual performances when every part of the map went H2K's way, but since supports get so little praise we can point to Chei's 0/2/29 performance across the series. Really, though, it was a sign of his team's complete dominance of a poor-looking Vitality team.