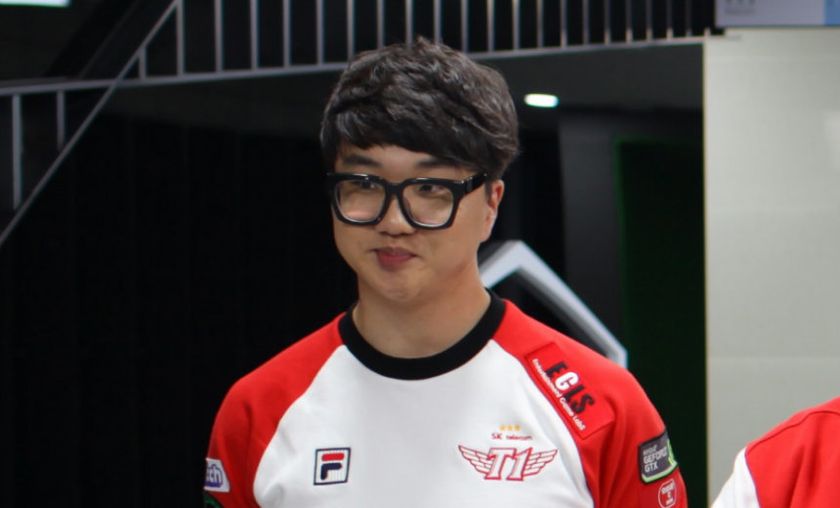 NiP Returns to LCS With All-New Roster
The famous esports organisation is returning to League of Legends with a brand new roster. They will replace Fnatic Academy.
Ninjas in Pyjamas are making a return to League of Legends in the coming Summer Split. The well known esports organisation purchased  the spot that had been secured in challenger playoffs by Fnatic Academy earlier this year. RIOT rules state that an organisation cannot field more than one team in the top flight of LCS.
However, according to ESPN, none of the players who secured the spot at the end of the last split will be playing under the NiP banner. Instead, the Ninjas will field an entirely new roster to be led by former coach of the regular Fnatic team - Nicholas "NicothePico" Korsgaard. The team will feature SKT's Profit (pictured) and former KT Rolster mid laner, Nagne among other players with LCS experience. The full lineup for the new NiP team looks like this:
Kim "Profit" Jun-hyung
Ilyas "Shook" Hartsema
Kim "Nagne" Sang-moon
Martin "HeaQ" Kordmaa
Hampus "sprattel" Mikael Abrahamsson
The move has been met with criticism from both fans and former Fnatic Academy players alike. Maurice "Amazing" Stückenschneider tweeted that he was "extremely disappointed." The German went on to say that he probably won't be playing professionally next season and even joked about retiring.
According to ESPN sources, Overwatch organisation Laser Kittenz originally won a bidding war for the spot but turned it down when they were unable to find a suitable roster. Rumours say that they approached Shin "Coco" Jin-yeong but rejected his terms.
Misfits academy, another team that qualified for LCS but was denied entry by league rules was recently sold to German organisation, Mysterious Monkeys.
NiP's return to League of Legends comes two and a half years after the break-up of their previous roster. That team, featuring Alexey "Alex Ich" Ichetovkin disbanded in 2014 after finishing 4th in the challenger series and failing to qualify for the upcoming LCS split.
The 2017 summer split for LCS Europe starts June 1.
Image courtesy of esportsmatrix.com