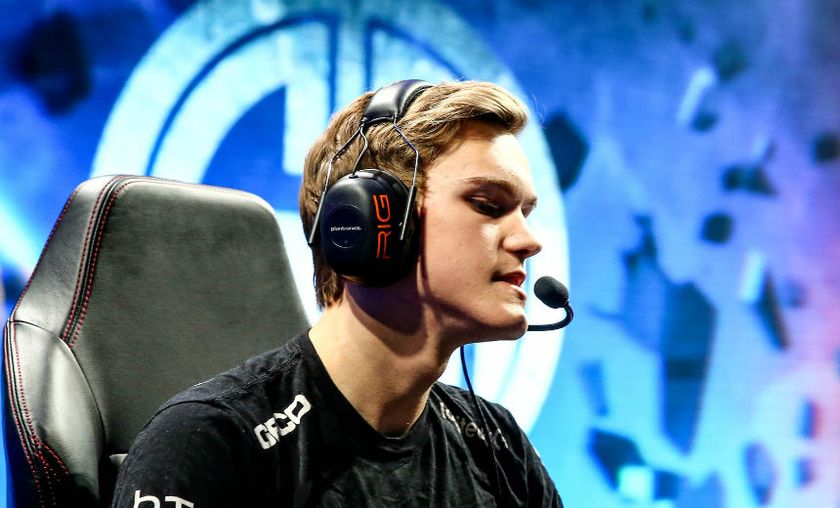 Ember acquires Santorin from Team Huma
Courtesy of  lolesports' flickr
Santorin returns to North America after being sold to Ember from Team Huma just in time for playoffs.
Due to reported financial complications, Team Huma offloaded Lucas "Santorin" Larsen, a star Jungler in the European Challenger Series and veteran of the North American League Championship Series with his previous time on Team Solomid. No one really expected to see Santorin back in North America so soon.
When Ember originally signed Jungler Juan "Contractz" Garcia, MBR had been completely confident that they would be able to secure a spot in the NA LCS through auto promotion. The process changed in the beginning of Season 6 and his age became a problem. Contractz is currently 16 years old and will not be the required 17 years old in time to play the promotion tournament for MBR.
With auto promotion being a thing of the past, MBR held tryouts to find a suitable replacement. Santorin was deemed the best fit for the team. It's certainly an exciting pick up for the organization and the MBR staff appear quite confident with this roster change.
MBR has stated that Contractz remains a vital part of their organization but what part that is has not been made public. Recently Ember Academy has also been announced and, perhaps, that is where we will see Contractz next.
Santorin seems more likely to be the starting Jungler for MBR in the Challenger playoffs that begin on March 8th. There's a lot riding on the success of this roster change. We'll have to wait and see if Santorin can help MBR cross the finish line into the promotion tournament for their chance to join the ranks of NA LCS.