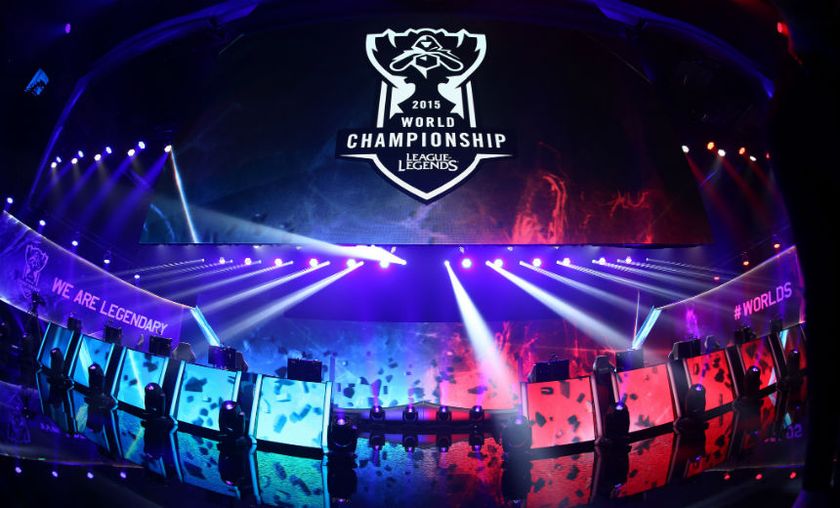 Worlds Knockout Stage: What if stories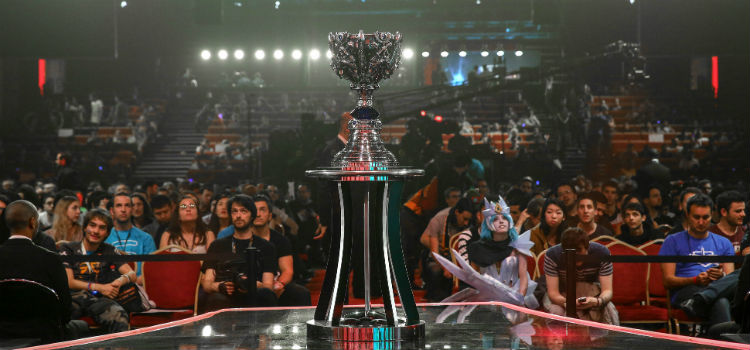 Photo credits go to flickr.com/lolesports  ?
Just two simple words can have such a great impact on a person. What if this happened? What if that? These two words can leave a person to imagine every possible outcome. For us, it engages us into thinking about what would happen to the League of Legends community as a whole once we crown the 2015 Season 5 world champions.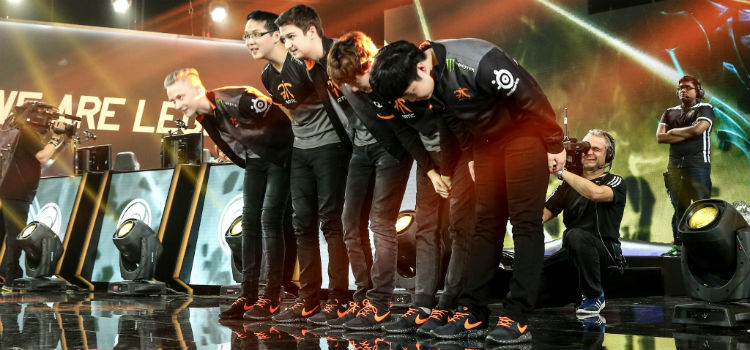 Photo credits go to flickr.com/lolesports  ?
Europe
If an EU team (either Fnatic or Origen) won, it will restore its region's reputation as a whole. EU teams are known to lose important games during the competition (such as the Kabum! e-Sports incident of 2014 where Alliance (now named Elements) would have won but ended up losing to an IWC team, causing a huge upset.) An EU victory will also mark history as the first time having a team or player winning the title of 'World Champions' twice. For those of you who don't know, FNC won Season One's World Championships. Although none of the original members of FNC are in the current roster, Enrique "xPeke" Cedeño Martinez is still the only one eligible for a double title, but would only be possible if OG becomes victorious.
Players to Watch
With that being said, I would say that the two players we should keep an eye on are OG's midlaner, xPeke, and FNC's midlaner Fabian "Febiven" Diepstraten. Both xPeke and Febiven are both known to be good playmakers, with xPeke's signature move being "backdooring" and Febiven being able to 1v1 Lee "Faker" Sang-hyeok in the midlane (as seen in the Mid-Season Invitationals).
Summary
If Fnatic wins, Fnatic is the rock that EU will stand firm on. If OG wins, Xpeke is a god-like midlaner.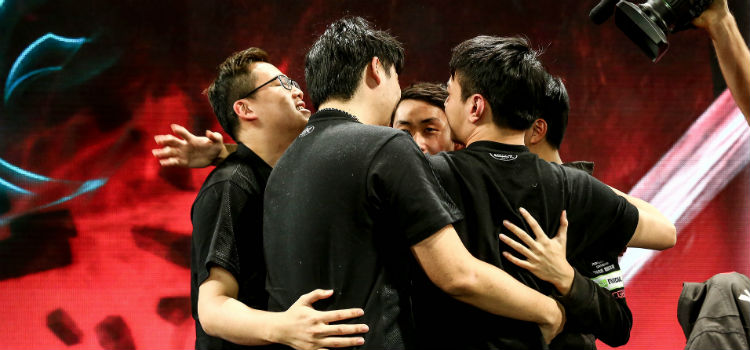 Photo credits go to flickr.com/lolesports  ?
Taiwan
If ahq e-Sports or Flash Wolves become champions, it will be Taiwan's second victory as a region, with Taipei Assassins being the first. Both these teams performed tremendously throughout the second week of group stages. Flash Wolves went 3-0 against their competitors whereas ahq snatched the second place spot of Group B by defeating Cloud 9 in a tie-breaker.
Players to watch
Two players that we should keep an eye on are FW's midlaner Huang "Maple" Yi-Tang and ahq's Chen "Ziv" Yi. When watching Maple's LeBlanc, you can see how impactful he is for his team. He is able to find picks when it was crucial, and was one of the key factors for hisr team's victories. As for Ziv, he's been a rock for his team ahq. His tanky builds make him somewhat unkillable when it comes to teamfights and also being able to soak up a bunch of damage for the team, making it possible for the carries to do their job and input as much damage as they can.
Summary
If an LMS team wins, LMS will be labeled as a legitimate major region for Worlds. Even Korea and China will have to look out for them.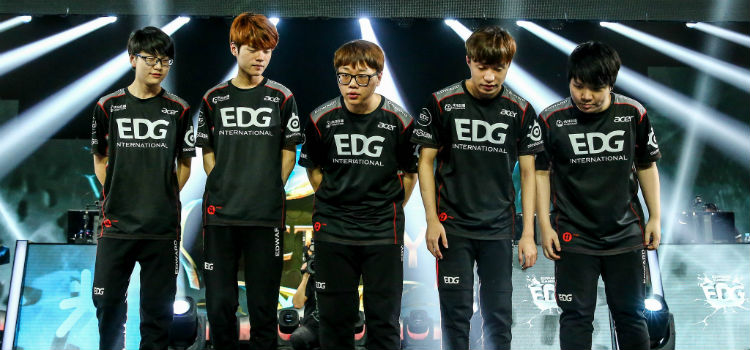 Photo credits go to flickr.com/lolesports  ?
China (EDG)
The only team representing China is the one and only Edward Gaming. If they become the victors, it would show China's dominance against Korean teams. Although other Chinese region teams have been knocked out of the competition, EDG is still a good contender for the region as a whole, especially when comparing them to their performance from MSI where they defeated SKTelecom T1 and won the competition. Although SKT seemed to be showing dominance throughout Group C, EDG has some time to formulate a new plan against them if both teams end up going against one another in the finals.
Players to watch
If EDG do end up winning, their midlaner, Heo "PawN" Won-seok, will be the only player to have won Worlds two times in a row. There has always been a curse put onto the reigning champions where the team never seems to be able to qualify after winning the title the previous year. It will also be some sort of redemption for Kim "Deft" Hyuk-kyu, since his previous team, Samsung Galaxy Blue, lost during the semifinals last year. If he were to lose during the finals as well, who knows what that would do to his ego? All we know is that he is one of the players to watch for EDG because of his carrying potential.
Summary
Chinese teams with imported Koreans to play for them is a legitimate strategy. LGD Gaming should learn from EDG.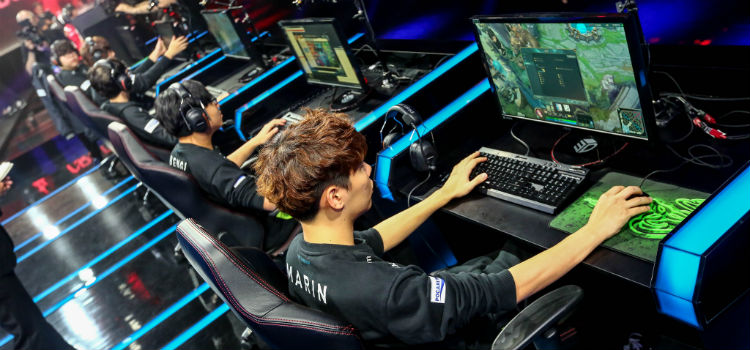 Photo credits go to flickr.com/lolesports  ?
Korea
Most people see Korean teams as unstoppable forces; there is no way they can be taken down. All three teams, SKTelecom T1, KOO Tigers, and KT Rolster, have passed the group stages, which helps supporting this idea. Korean teams have also been the past two champions at Worlds. If they were to fall to another region, Korea's reigning title as a region will come to an end, and everyone will most likely question what will happen to Korean scene as a whole. Some will assume that their time is done, and that it's time for a new era, whereas others may see this as a source of motivation for next year. The sad part for Korea is that one of their teams will be knocked out for sure, with KT and KOO having to go against one another for a spot at the semi-finals.
Players to watch
KT's Kim "Ssumday" Chan-ho is a player to watch. His presence in team fights is definitely effective, with him keeping his eyes on the prize – the enemy team's carry. If KT ends up losing, just imagine all the puns that are ready to be used, such as "KT will win Worlds…Ssumday." KOO's Kang "GorillA" Beom-hyeon is a force to be reckoned with. Although he is merely a support, he does end up carrying his team through the plays he makes. For SKT, there is no doubt that Faker is the one to beat. He is seen by most as a god, and everyone can agree that he is a spectacular player; it's obvious he's good at League of Legends. He is known to assassinate his prey, and if he and his team end up winning Worlds, they will be the first team to earn the double title of World Champions.
Summary
If SKT wins, Faker and the bad boys will be the labeled as the "superstar team." If KT wins, they will finally triumph over their rivals, SKT. If KOO wins, they will be proving the point that coaches like Jeong "NoFe" No-chul are incredibly important.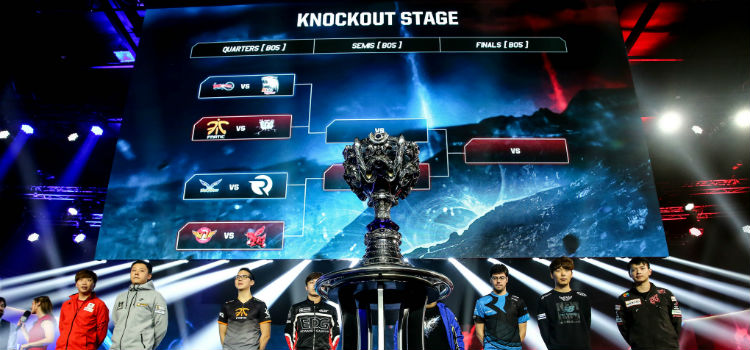 Conclusion
Overall, this year's Worlds has been somewhat unpredictable. A majority of us, including myself, were shocked to see all three NA teams being knocked out of the competition, even with some teams starting off strong.The teams that were able to move forward to the knockout stages have clearly earned their spot.
There's a chance for history to be made, with many players and teams being in the running for a double title. It's also possible to question the stigma of Korean teams being "unstoppable" if they were to fall from any other region (which is actually possible). We may not know who the winner is quite yet, but we can always guess.
I still believe that SKT will win the double title because of how great they've been looking. They haven't lost a single game yet. However, it's still possible for other teams to find SKT's weaknesses and use it to their advantage.
Make sure to comment below on your predictions!