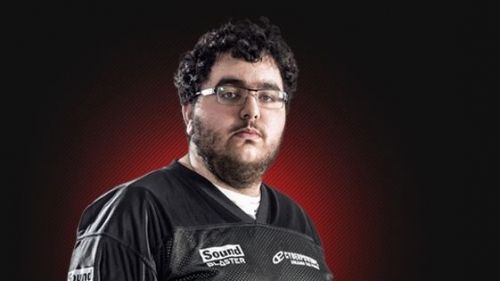 Brokenshard's return likely delayed further than expected
Complications for Ram "Brokenshard" Djemal's visa means he will not be rejoining Complexity as soon as he'd like.
Complexity is without a complete line-up this week and will remain that way for quite some time until the current situation changes.  According to our sources, despite the alleged ease of access to North America through athletic visas, Brokenshard will remain stuck in Israel for at least another week.
The primary cause of this is a legal issue with the lawyer assigned to the player from Riot Games in which the pending case for his visa was declined due to "lack of evidence". While the issue may have been simplified with better preparation, the two week gap between qualifying and playing creates a rather difficult scenario for "imported" talent.
Unfortunately, this isn't the first time European players have had visa issues when trying to compete in the North American LCS, as Marcel 'Dexter' Feldkamp of Counter Logic Gaming and Søren 'Bjergsen' Bjerg of Team Solomid have encountered similar issues.
We will update our readers as the story unfolds; for now, the chances of Complexity playing without a full lineup until about midway through the split are high. 
- - -
EDIT - There's a lot of confusion about us listing Brokenshard as a European player.  The fact of the matter is he also has French citizenship and has participated in the European LCS under Dragonborns.
IMAGE - LoLeSports