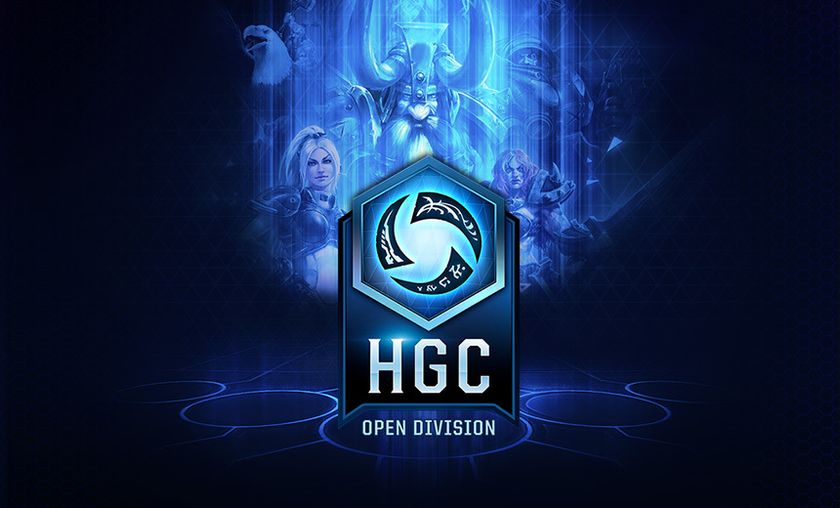 Polska Pamieta and Team Leftovers advance to The Crucible
Tournament Hub
Seven weeks of the European Open Division are now complete. This week, the top eight teams in amateur Heroes of the Storm faced off in a double elimination bracket to crown the two teams that will compete in The Crucible in a few weeks.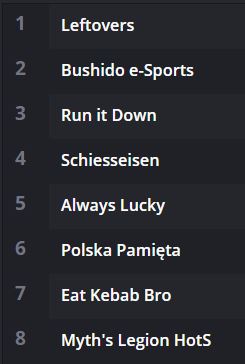 As we entered the playoffs, Team Leftovers earned the first seeding as they got top four in all seven cups. Close behind them was Bushido e-Sports, a new team that was formed for the Open Division led by the Duran brothers, hungry to get back into the HGC Premier League. Run it Down, Schiesseisen, Always Lucky, and Polska Pamieta all had their moments to shine throughout this phase, but it all came down to the playoffs and with a new double elimination format, anything was possible.
Early on, a surprising defeat from Bushido e-Sports as they were forced to the lower bracket after losing to Eat Kebab Bro in the first round, 2-1. Despite being a higher seed, Run it Down was forced to the lower bracket as well after losing to Polska Pamieta 2-0.
Team Leftovers rolled smoothly to the upper bracket finals after beating Myth's Legion and Schiesseisen, then became the first team to advance to The Crucible after beating Polska Pamieta, 3-0.
 The remaining teams had to fight for their lives in the lower bracket where we saw some of the toughest competition. Surprisingly, Run it Down was eventually eliminated in the fight round of the lower bracket, losing to Bushido e-Sports, 2-1.
Ultimately, the lower bracket semi-finals came to Always Lucky versus Bushido e-Sports. The winner would face Polska Pamieta for the shot at The Crucible, and the loser would have to wait until next year. Bushido e-Sports tied up the series 1-1 and as the final game began on Towers of Doom Always lucky went with a double tank, double healer composition while Bushido went with a similar double tank/Abathur. It stayed very equal going to level 10  and one simple team fight from Always Lucky pushing the sappers to Bushido e-Sports core turning the game around in their favor as they kept pushing to level 16. From then on it was all their game as they took the win, eliminating the second seed and advancing to the lower bracket finals.
Sights were now set on Polska Pamieta in the lower bracket finals, where the winner would advance to The Crucible. Tied at 1-1 game three, again, came to Towers of Doom. Competition was fairly equal until level 16 as Always Lucky got a double kill near the boss and while they were down 11-24 on core health they began to make a turn around after picking up the boss. Fighting to 11-14 it was a tight game as both teams fought to reach level 20 but in the end, Polska was still able to take the close win to come up by one game. As Always Lucky was fighting for their lives in game four they took Zul'Jin, not a typical pick you see lately but it actually treated them fairly well. But as Polska got closer and closer to level 20 and got a four man kill and a curse, they were able to excel over the edge, take the boss and dominate to win 3-1 and advance to The Crucible.
While Polska Pamieta and Team Leftovers advanced to The Crucible, the two faced off in a rematch in the grand finals to decide which team would pick one of the bottom two HGC Premier League teams to face. 
As Team Leftovers were already up by one game, only three minutes into the second Polska got three early kills as teams traded towers and began to go for sappers on Towers of Doom for extra pressure. Team Leftovers quickly battled back getting level 10 first and dominating all team fights back to back along with perfect lane rotation to excel to level 13. ETC's Stage Dive from Leftovers was perfect every time, allowing them to pick off Polska one by one. It was all Team Leftovers from there as they took the second win.
With only one game away from taking the playoff win it came down to Cursed Hollow. Polska had very early agression, ripping through the first towers and forts only three minutes in at level five. However, that gave Leftovers the chance to get some free early kills. Leftovers began to do the same in the top lane as they took a very early boss to put more pressure onto Polska. Both teams were able to keep pressure fairly equal at every tribute spawn and as both teams traded bosses at level 16, with a lucky tribute spawn Polska was able to get a curse. As they tried to push with it, Team Leftovers went for the hard defense, wrapping around Polska. Dispite reaching level 20 first, Polska simply could not hold up during the team fights. Although their core was completely exposed, Team Leftovers got a four man wipe and a curse, leaving it open to defeating Polska and becoming Open Division champions.
As the HGC Premier League is also complete, we know that Playing Ducks and Team Good Guys will now join Polska Pamieta and Team Leftovers in The Crucible, Oct. 7-8. Team Leftovers now have the choice of which team they will face in a best of seven series. The other two teams will play as well and the two winners will advance to the HGC Premier League next year.
Follow us on Twitter @GosuGamersHotS for more Heroes of the Storm news and coverage from around the world.