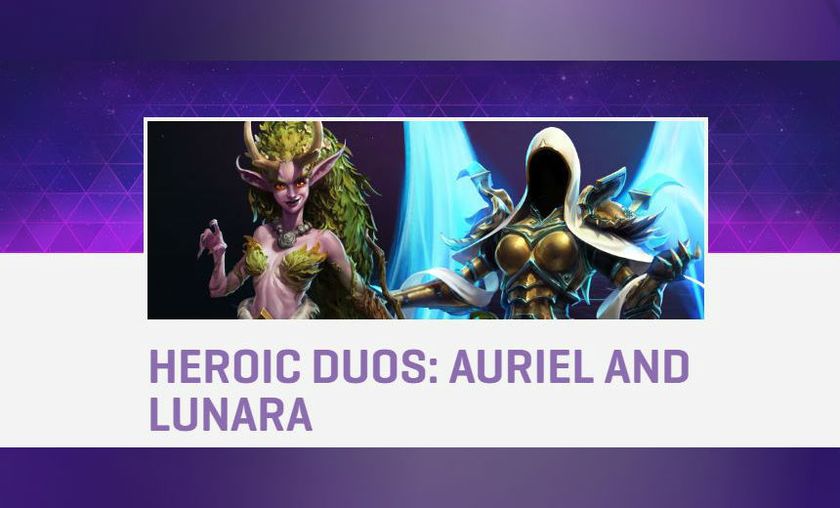 Auriel and Lunara are the current meta's top-tier duo

It's no secret that Auriel is a top-tier support hero, but have you tried pairing her with Lunara? Competitive heroes players have and the power is clear.
This week's guide is all about understanding the sustain power of Lunara and Auriel when paired together on the same team. The duo excels at long teamfights and taking advantage of the massive amounts of energy Auriel gets from Lunara's damage over time Toxins.
The guide covers everything you need to know about the duo, including counters, talent suggestions, and clips from tournament matches that illustrate the winning (and losing) strategies:
MATCHES HIGHLIGHTED

Check out the full article on Lunara and Auriel here on Blizzard's official Heroes of the Storm Esports portal.
Follow us on Twitter @GosuGamersHotS and on Facebook for more competitive Heroes of the Storm news and coverage from around the world.​
Last week's guide on Kerrigan and Uther