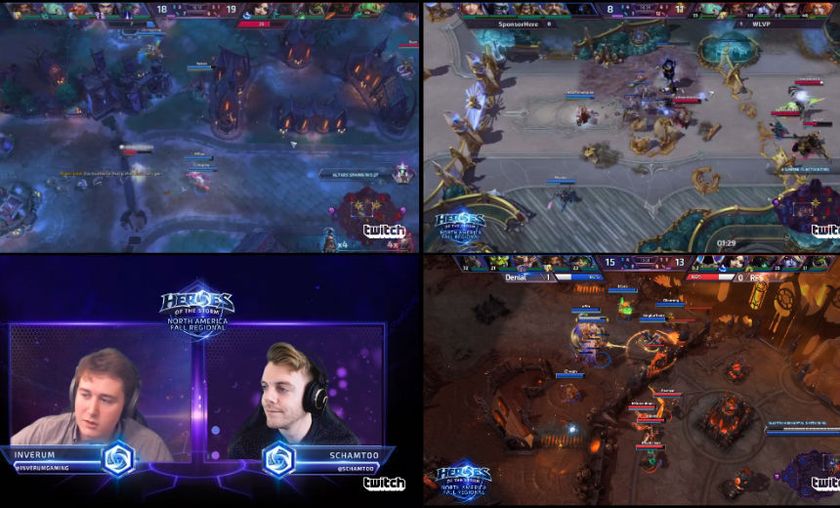 The fight for PAX West begins--the qualifiers for the 2nd NA regional starts today

Four streams are happening simultaneously to try and catch as much open qualifier madness as possible.
Coverage hub
What you need to know
Open Qualifiers - August 14, 18 & 21 
-- 3 Open Qualifiers 
-- Single Elimination 
-- Best-of-3 matches 
-- 2 teams qualify from each Qualifier
Main Event - September 2 - 4 
-- 8 teams 
-- Double Elimination Group Stage 
-- Single Elimination Playoffs
PAX East is the final destination for the teams competing today. The bracket is stacked with sponsored teams and a fresh batch of new blood-- all looking to compete along side of Murloc Geniuses at BlizzCon 2016.
Even some familiar faces have returned to play in this qualifier:


NA sportsmanship in 2016?


Even seasoned pros are enjoying the massive qualifier spirit in the air:


You can watch all streams simultaneously on this cool multitwitch link. I suggest turning on all streams at max volume with the screen maximized so you can become one with the Nexus and ascend into new heights of eSports glory.
Follow us on Twitter @GosuGamersHotS and on Facebook for more competitive Heroes of the Storm news and coverage from around the world.