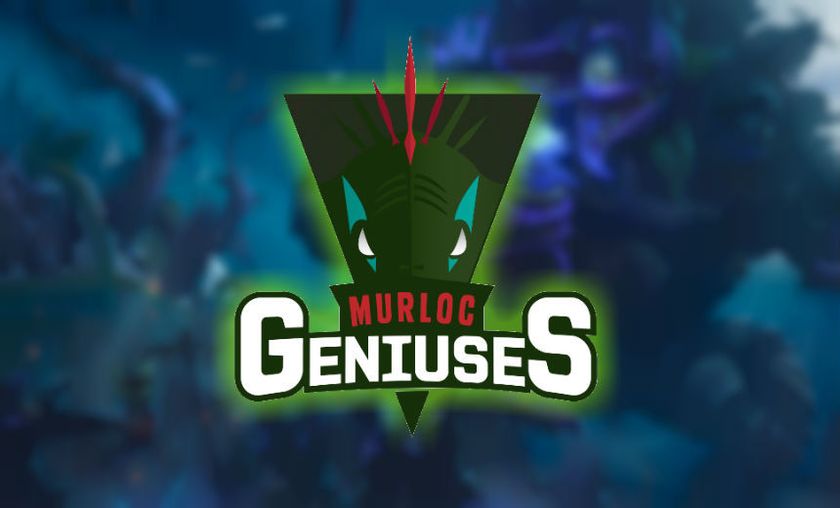 The revival of Murloc Geniuses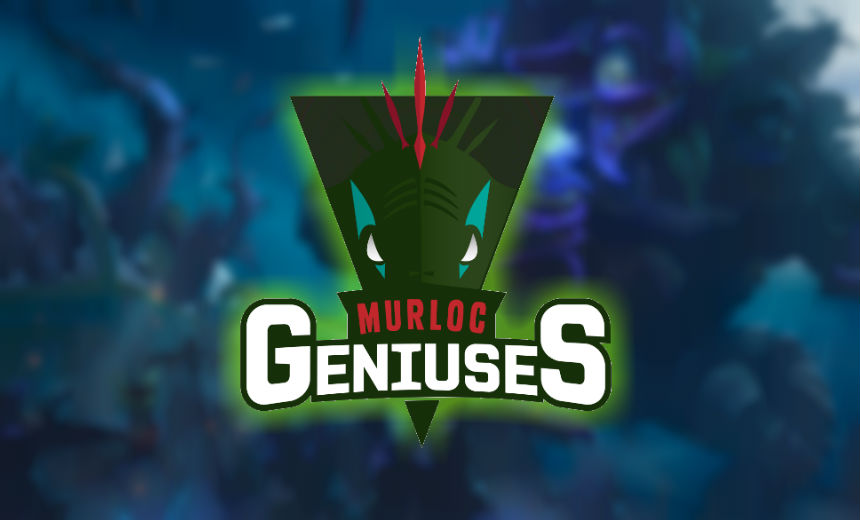 Murloc Geniuses announced Friday they are getting back together with three players from the original roster.
The Murloc Geniuses twitter account is back active and have announced that the team is getting back together with three members from the original roster. The team statement explains the new roster will consist of Fury, Equinox, CauthonLuck, Jun and Psalm.
"
 Our goal is nothing less than to compete among the best in the region. "
It's been exactly seven months since the Murloc Geniuses roster played together. That was back in January at Heroes Rising where they made it all the way to the semi-finals but lost 2-1 to Tempo Storm in the upper bracket semi-finals, and 2-0 to BRFC in the lower bracker. Back then the roster was fairly strong, but un-signed, with CauthonLuck, Faye, MadTimmy, Fury, Equinox.
Post-Heroes Rising, MadTimmy and Fury were released from the team and COGnitive merged what was left of their own roster along with Faye and CaythonLuck. Most recently, the COG roster split from the organization and formed Brain Power. With the remnents of MG, Equinox and Fury formed Resurgence that lasted about a month. From then, Fury signed with Gale Force esports and Equinox signed with Astral Authority.
Fast forward a couple of months, Equinox, Fury and CauthonLuck have all been released from their organizations, and with Fall Qualifiers looming, what better time to resurrect the Murlocs?
We talked to Equinox about the idea for the bringing the team back together.
"
 After I decided to leave Astral, Morgan brought it up after I talked to her about looking for a new team to start playing again. Cauthon and Fury were both on board pretty quick.
Cauthon and Fury were both on board pretty quick.
 Since it was just us three out of the original five MG members I think it was pretty comfortable right off the bat when the idea started. We have a lot of synergy and trust built up over the time we played together so it was a pretty fast decision. "
Since Fury most recently had a departure from Gale Force, he jumped on the chance to play on a team with familiar faces.
"
I am excited to see what everybody has learned from being on different teams and now coming back together along with two new members. We will be practicing hard and looking forward to the qualifiers! "
As for the two new players added to the team, Psalm is a familiar name as a player for Panda Global. Jun on support is a fairly new face, but not as new as you might think as think with a brief stint on Team eLevate.
"
We ended up deciding on our fourth and fifth [players] a lot faster than we thought. I'm really confident in who we got because they fit what we need playstyle and comms wise. " said Equinox.
"
 Having good coms is important for not just the team but a lot for me playing as the Warrior, I feel we have found two players to fit that perfectly with also good mechanics. " added Fury.
The first chance we'll have to see the new Murloc roster will be at the first Qualifier for the North American Fall Regional July 10th.
Follow us on Twitter @GosuGamersHotS and on Facebook for more competitive Heroes of the Storm news and coverage from around the world.