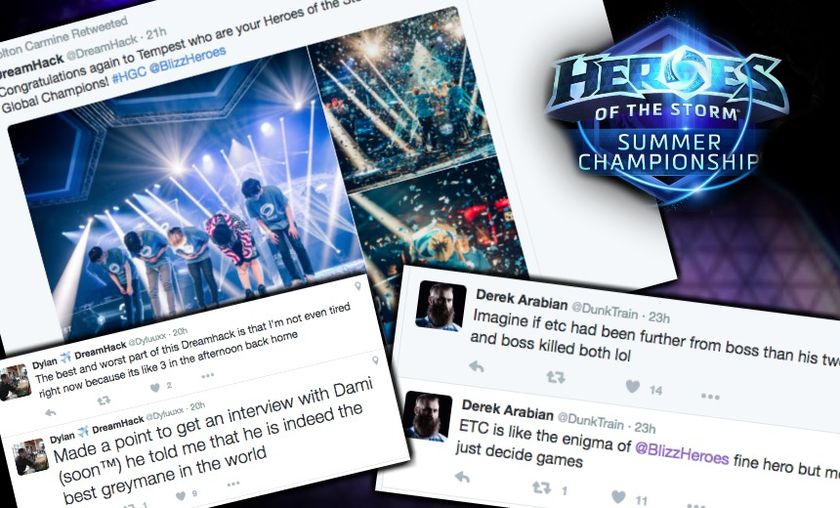 The best tweets from the Heroes Summer Championship.
The dust has settled and the hype is simmering down - how did the community react?
Not everyone is on Twitter and, even if you are, it's easy to miss some of the best reactions and moments as they happen. For those with social media allergies or Twitter aversion syndrome, we dove into the belly of the beast and dug through the Kappa's and spam so you don't have too.
This week's series of best tweets are all about the Summer Championships and it's epic conclusion:
Fan seems inspired after seeing such incredible heroes.


Telling it like he sees it.
And Dami seems to agree
Zuna is a competitor through and through. Improvement is the only option after defeat.
Incredible photos!
The hype was real!
Still Korean overlords, but new ones are always nice.
DunkTrain happy to see Tracer win a championship.
But maybe thinks E.T.C is a little too strong.
Dreadnaught making everyone jealous.
A classy organization congratulates their opponents. Stay cool MVP
The first thing Tempest does after their victory: how humble.
The official game winning moment
Follow us on Twitter @GosuGamersHotS and on Facebook for more competitive Heroes of the Storm news and coverage from around the world.