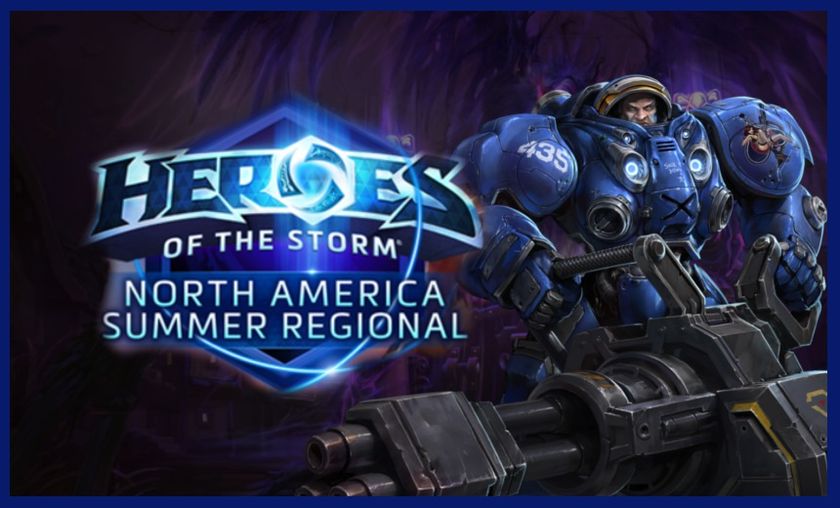 The road to Sweden: North America's final Summer Regional
The top North American teams will compete this weekend to determine who will be joining Naventic at the Summer Global Championship in Jönköping, Sweden.
North American Burbank Regional Coverage Hub
The wait is over! Starting June 3 at 10 a.m. PDT eight of the top teams in North America will meet at the ESL studios in Burbank, CA to try and clench a spot at DreamHack: Summer. The last time these teams met at a LAN event was at DreamHack All-Stars: Austin where Naventic came out on top. There have been many changes within the Heroes eSports scene since that event and everyone will need to play their best in order to qualify for Sweden.
Teams will compete in two double-elimination group stages, with the top from each group advancing to the single-elimination playoffs.
Upper Bracket
Round 1 - Best of 3
Round 2 - Best of 3
Lower Bracket
Round 1 - Best of 3
Round 2 - Best of 3
Final
Naventic is clearly the team to beat in Group A, seeing as they've been dominant throughout most of the 2016 season. Tempo Storm has had a rough showing at the last few tournaments and will need to amp their game up if they want to beat Naventic. The good news for Tempo Storm is that if they're able to beat Naventic then they should be able to beat every other team.
Panda Global and Astral Authority are pretty evenly matched and it will be interesting to see who comes out on top of their first series.
Upper Bracket
Round 1 - Best of 3
Round 2 - Best of 3
Lower Bracket
Round 1 - Best of 3
Round 2 - Best of 3
Final
All of the teams in Group B are solid contenders for winning this weekend. Cloud9 has struggled so far in the summer season, but their recent addition of Cattlepillar could prove they're not done yet. Brain Power is definitely a strong team and their series with Cloud9 could go either way.
Gale Force eSports is a relatively new team with a powerhouse roster made up of long-time HotS pros looking to win out. However, TNC has proven multiple times that they're worthy of competing, so they should also have a close series with GFE.
There's a $100,000 prize pool on the line in Burbank, and the winning team will have a chance at competing against the best teams in the world. If Naventic wins and Cloud9 finishes in third place or lower, Cloud9 will face the second place team in a playoff because Cloud9 was the second place team in the first NA regional. However, if Cloud9 places second at this event too they will automatically qualify for Sweden.
Where to watch
The action will be streamed live on the ESL Heroes twitch channel and will be casted by many major names within the community.
Casters:
The Burbank Regional will be full of action and every team has a shot at being crowned champion. Be sure to tune in starting Friday!
Follow us on Twitter @GosuGamersHotS for more competitive Heroes of the Storm news and coverage from around the world.