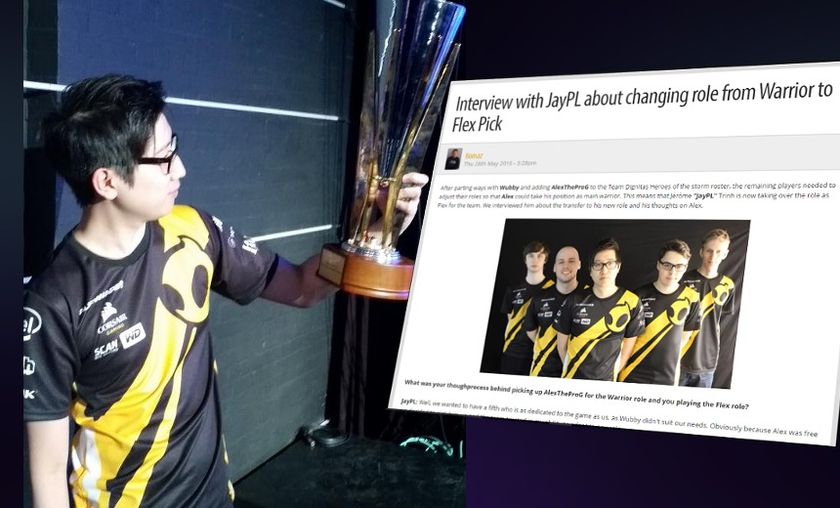 JayPL: "how I approach every situation has changed, and I'm still not comfortable."
Dignitas has qualified for the Global Championship again, but as JayPL reveals, they're still working things out.
They're the team on top in Europe for yet another season, and they've managed to do it even through roster changes. With Wubby out and AlexTheProG in, JayPL was needing to make yet another role swap for the roster change to work. As he reveals in his Dignitas interview, the role swap has not been easy for him, and is still working on adapting to the flex playstyle and mindset.
When asked about what has changed going from primarily a warrior player to a flex, JayPL noted that he tends to be on a side lane more often than not: "I have to have faith in the four man rotation. Before I was controlling it, and had a general view of the game which I can't anymore and it's disturbing me a lot."
This hasn't impacted their results too drastically regionally as they continue to take the top spot, but he says that considering the issues relating to the role swap, they're keeping their expectations for the Summer Championship subdued.
To read the whole interview, where he talks more about his role swap, the heroes that he and the rest of team have been playing, and more, head over to the Dignitas site. The Summer Championship in Jönköping is not too far away, and looking at the teams already qualified, they're going to need to step up their game if they're to go far.
Folllow us on Twitter @GosuGamersHotS for more competitive Heroes of the Storm news and coverage from around the world.