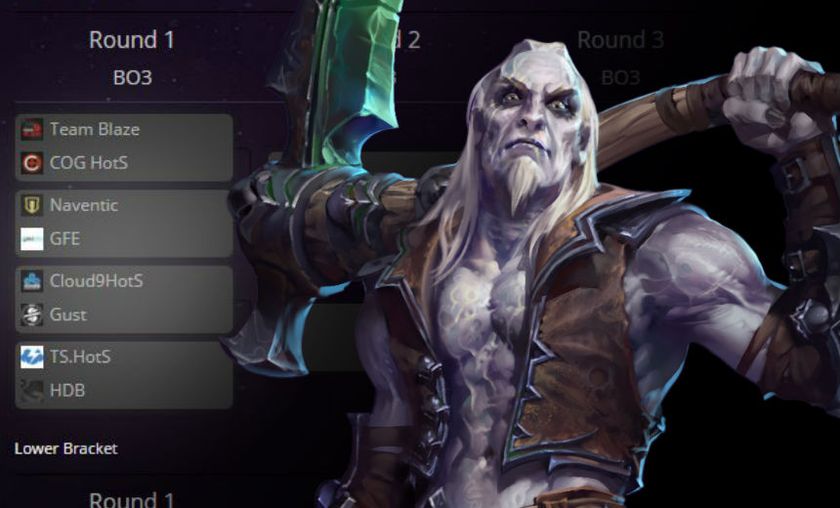 Best in NA clash: ETS bracket announced
The brackets have been announced for Enter the Storm #2 where some of the best teams in North America will face off this weekend.
A $10,000 prize pool and a major confidence boost are on the line this weekend as eight of the best North American teams face off in the second NA Enter the Storm. 
Upper Bracket
Round 2 - Best of 3
Round 3 - Best of 3
Lower Bracket
Final
Cloud9 is coming off a big win over Naventic in the NA Heroes Spring Championship and will definitely have momentum coming into this tournament. Naventic will definitely be out for revenge to prove themselves the best this weekend as they head to Korea alongside Cloud9 in April.
Don't count out Tempo Storm and COGnitive though, they've both proved to be top contenders and could easily come out on top this weekend. Team Blaze is also looking strong coming into this weekend as they were able to perform quite well in the qualifiers.
Gust or Bust defeated Team Nom but fell to Team Blaze in an 0-2 defeat. If there was ever a time for the new team to make a name for themselves, it's this weekend.
There were some very interesting games in the qualifiers and group stages (namely Cloud9's Gazlowe pick in game 2 vs. THC White) and this weekend should be no exception.
Khaldor will be streaming the action this weekend, so be sure to tune in and watch some great games.
Follow us on twitter @GosuGamersHots for more Heroes of the Storm eSports news.