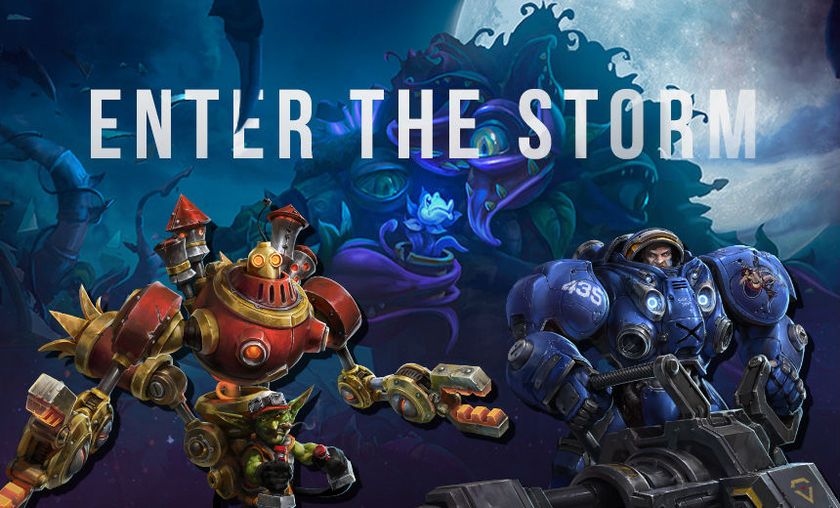 No upsets: Cloud9 and COGnitive make it out of their Enter the Storm Cup #2 Group

Group A had some clear favorites to advance and everything went accordingly as planned. Though no one could of predicted some of the picks...
The first matches of the Enter the Storm NA Cup #2 group stage had the potential for some serious upsets. Such is always the case when you match the world champions, Cloud9 against a much less established team like THC White. Sure, Cloud9 was heavily favored, but great esports moments happen when one team has nothing to lose and everything to gain.

Than this draft happened. Yes, that is Li Li and Tychus being played on the same team during a tournament. No, it is not early Alpha.
Bans
* This player was a stand-in for this match
Afterwards, this Gazlowe draft happened. Granted, Battlefield of Eternity is one of his strongest maps, I have a feeling that K1pro was feeling left out and wanted to join in on the fun.
Bans
* This player was a stand-in for this match
Say what you want about Cloud9, but they know how to put on a show. There is some validity in hiding strategy in preparation for a larger tournament (The Spring Championship) and maybe that's what Cloud9 was doing. Maybe they were giving THC White the chance to make their mark by picking less than stellar drafts. 

Or maybe Cloud9 are strategic geniuses that are on another level, way ahead of the Tychus-Gazlowe meta we will soon all be be playing.
Their were no such punches pulled when playing against COGnitive, and Cloud9 won in a 2-0 series that showed off the crazy potential of Xul in a competitive setting. COGnitive went on to defeat THC White, securing their advancement out of the group stage.
Group B starts tomorrow
 and will feature
Team Blaze
,
Gust or Bustt
, and
Team Nom
. The 4th team is still TBD due to the qualifying team being unable play.
Follow us on Twitter @GosuGamersHotS for more Heroes of the Storm Esports news