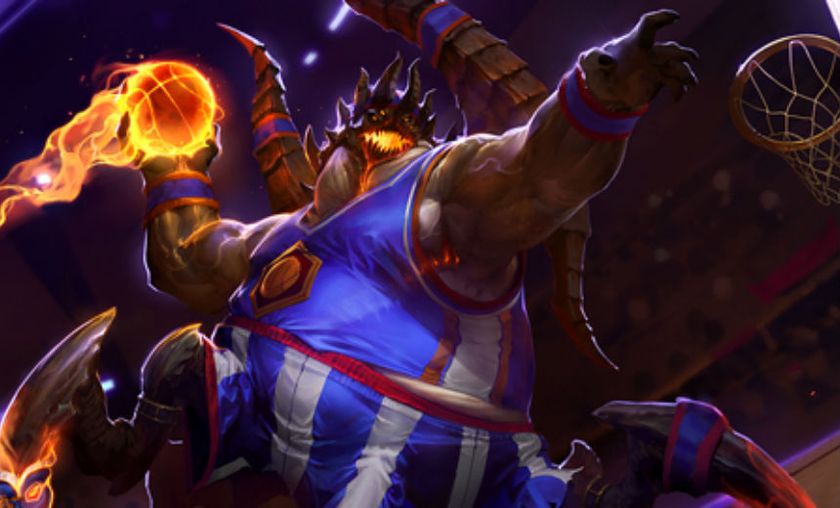 Azmodunk is exactly what the world needs

Blizzard's newest skin might be the greatest skin to have ever graced the Nexus. Stylish, hillarious, and oozing with personality, Azmodunk sets the standard high for luxury skins.
Azmodunk represents an important moment in Heroes of the Storm skin design, as it is the first visual re-working of an iconic Blizzard hero that's inspiration stems completely from the community. Who knows when the concept of Azmodunk first entered the communities collective thoughtweft (probably way back when Arthelon and the rest of Tempo Storm abused the Taste for Blood talent so effectively it caused a nerf), but most can agree the following video had a lot to do with it:


Azmodunk, Lord of the Court. The video that hillariously fused the Lord of Terror with NBA Jam sound clips, Space Jam vibes, and that cheesy NBA throwback we have all learned to love. Even though it represents a meta (and a talent choice) that is completely out-dated, the video's entertainment value still holds up today.
The real deal

The official Azmodunk skin is filled with "custom animations, voice-over lines, and unique ability effects" that perfectly capture the spirit of Azmodunk:
"I'm on fire"

"let's dunk on these fools"
And various whistles, locker room, and other absurd basket ball vernacular are sure to make Azmodunk one of the most beloved skins to ever make it into the game. How long has Blizzard been planning to do this?


This youtube comment gives us the hint that it's been in the pipe-line for at least a year. 
Check out the official release of Azmodunk in the Blizzard blog post, where you can watch the official skin reveal video. The skin will be available to purchase on April 12 and anyone who attends the Heroes of the Dorm Heroic Four and Grand Finals on April 9–10 will be given a free skin bundle, including the Azmodunk hero skin, mount, and portrait.

If you can't make it to the Heroes of the Dorm event in person, watch the Heroes of the Dorm bracket reveal show at  ESPNU on March 13 at 5 p.m. PST for information on how to win the skin.
Follow us @GosuGamersHotS for more eSports news.