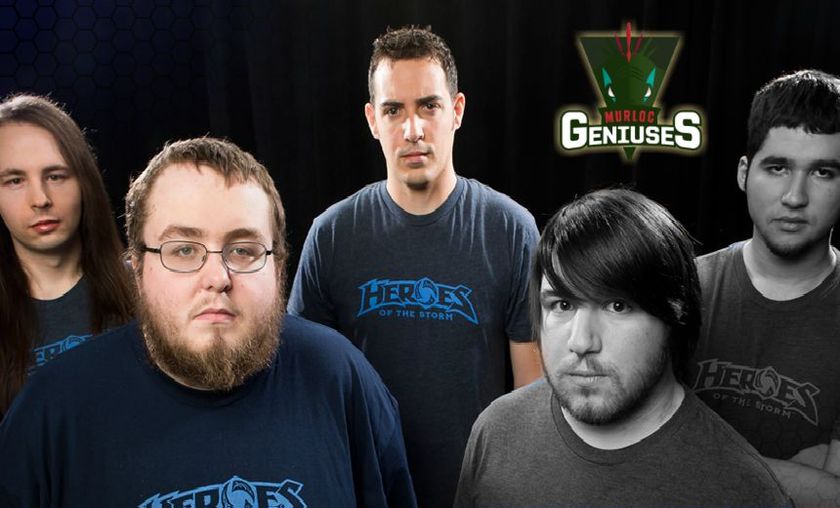 Murloc Geniuses roster changes: miscommunication leads to player drama and broken hearts
Murloc Geniuses announced they would be parting ways with two members, but the decision and how it was handled isn't sitting well with some.
In an announcement that was a bit surprising, Murloc Geniuses has parted ways with Fury and madtimmy. Fury and other team members aren't being shy about their opinions regarding how the decision was handled. 

There's more behind this roster change than simply "team differences", "going our separate ways", or "we wish them well",the classic cookie cutter response you usually see from teams when they release players. Not only were the changes and communication of them unsettling to fans of the team, but to the players themselves, and they're not hiding their opinions.
As we can see this play out via twitter, we're finding out that the decision to drop the support and tank player was discussed amongst the team, without even involving the players themselves. The final decision and communication of the change was made solely by the team coach Tsukima.

Even fellow MG players weren't aware that decision was being made final. Equinox tells us that he "didn't even know about the decision until it was made. And why? idk, I guess they figured it wasn't worth it. I don't know the real reason."

Equinox continued to tell us that the decision to drop Fury was due to a lack of improvement for a long time. It seems like with Madtimmy, however, there was a little more to it. He told us that there have been attitude issues with him for a while now. "Timmy had an awful attitude towards the game, and outside of the game." He explained. "I feel bad for Fury, not so much for Timmy cause he kinda deserved the kick after how he's been."
Timmy has been fairly silent on social media, not responding to any of the news, but simply changing his twitter handle and stating that he's "Looking for a team. Currently a free agent."
The same 5 have been together since April back when they were Zeveron. They are STILL un-signed with an organization since their departure from Zeveron in August. Equinox assured us they are already searching for replacements. "We tried to get a couple people who we know are good. One declined, the other is not sure. I have a couple others in mind though."

Most recently the Murloc's showed some promise at the crowd-funded Heroes Rising Tournament, making it to the winners bracket semi-finals, but falling to Tempo Storm, then being eliminated completely, losing to the eventual tournament winner, Bob Ross Fan Club.
These changes could potentially be the push the team needs to rise above the competition in North America.
Follow us on twitter @GosuGamersHoTS for more eSports news.