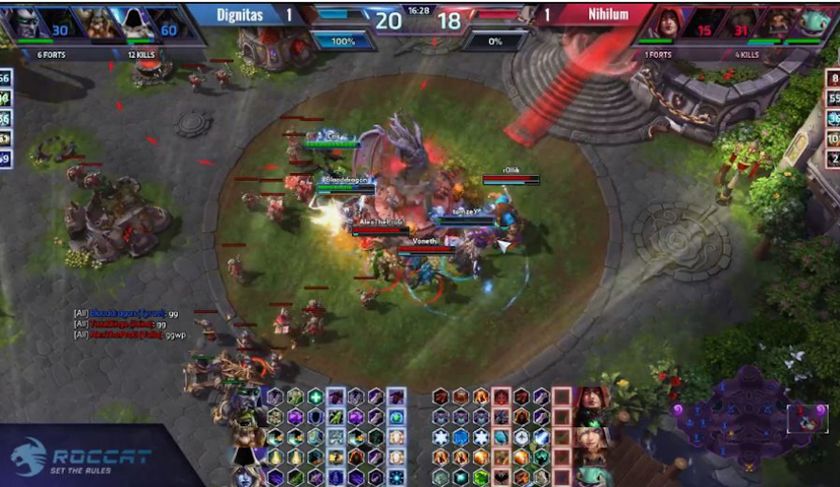 Team Dignitas defeats Nihilum in the 8th Enter the Storm Cup #2 Qualifier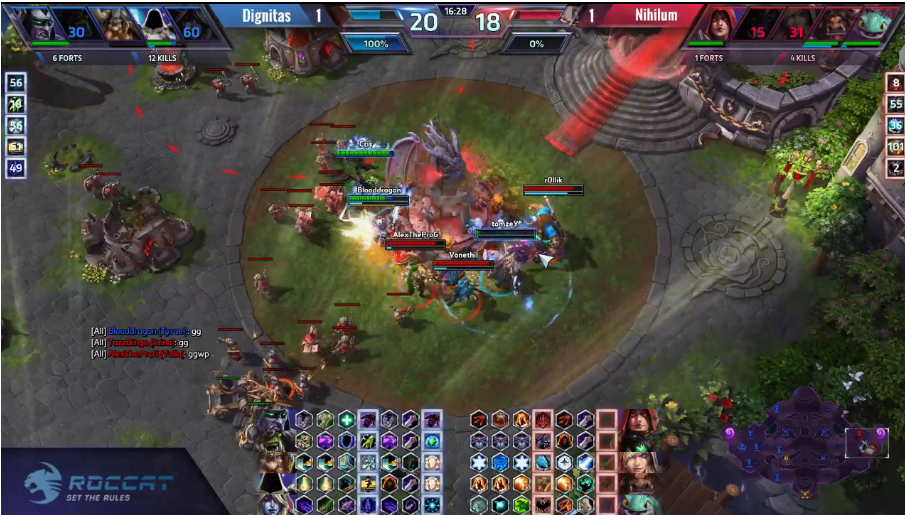 Official Enter the Storm site - Cup #2 Coverage hub 
Only 4 spots remain in in the Enter the Storm Cup #2 final event.
Qualifier #7 and #8 were the first qualifiers to be played since the changes of the new patch, and we are beginning to see some interest trends. For one, the double warrior team composition is getting more and more popular. High damage ranged assassins have a hard time dealing with large HP pools and mass CC, and Team Dignitas proved this by going a double warrior lineup in nearly every one of their games. The final game that won them the qualifier featured four melee heroes, three Blood for Bloods, two Hardened Shields and Rehgar's Ancestral Healing - talk about unkillable.

For the second time this weekend, Nihilum came extremely close to qualifying and I hope to see them again next week. Their performance versus MadCorps showed off their ability to magnify small advantages to large ones. If they hope to qualify next week that is the strength they need to focus on.

Now that the dust has settled, Team Dignitas has made it to our list of qualifying teams:
 
Replays are available here and vods for the full event are available on our YouTube channel and updated frequently. Tune in at Twitch.tv/gosugamers to watch qualifier #9 next weekend. Create an account and register your team - only four chances to qualify left!
---

More on Follow @GosuGamersHotS