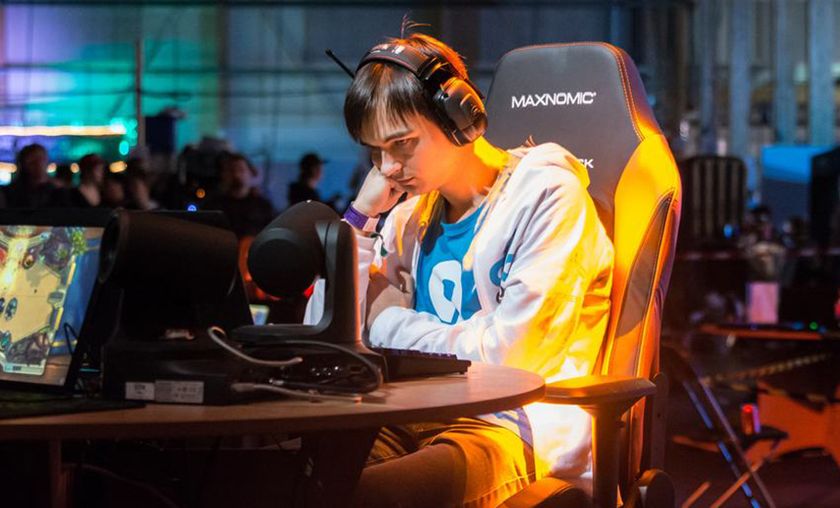 Ukraine joins USA, Italy, Canada in the next round of the global games
The boys in blue-and-yellow are refusing to drop a series.
Ukraine vs. Czech Republic was a cornerstone match-up for Group H. Both teams were undefeated and both teams were far, far superior to everybody else in the group. In their shadow, every other roster, including the mighty Germany, struggled with a negative record. Whoever took the series would be a lock for the round of 24 and most likely take the first seed in one of HGG's groups of death.
The clash did not disappoint the viewers and Ukraine and Czech Republic sparred through five full games before determining the winner. UKR went up by a pair through Mykola "NickChipper" Velichko and Yevgeniy "Neirea" Shumilin but long-time practice partners and now team-mates Stanislav "StanCifka" Cifka and Mikulas "Pokrovac" Dio were successful for the equalizer. Finally, a Druid over Warrior victory for NickChipper secured the fourth consecutive win for Ukraine in HGG and sent them straight to the next round.
With a total map score of 12-4, Ukraine is thus far the most successful team in the Global Games, beating the United States by one map but standings can change as soon as tonight. In the closing day of week seven, Group F leader Canada (3-0 in series, 9-1 in maps) plays Malaysia (3-0 and 9-5) for the first place in the group. Through the virtue of its tiebreaker score, Canada has already secured its place in the round of 24—much like Italy in Group E—but Malaysia can still be edged out of the top 3, provided it loses hard its remaining two matches.
Qualified teams:
Untied States

Italy

Canada

Ukraine
Eliminated teams:
Kazahstan