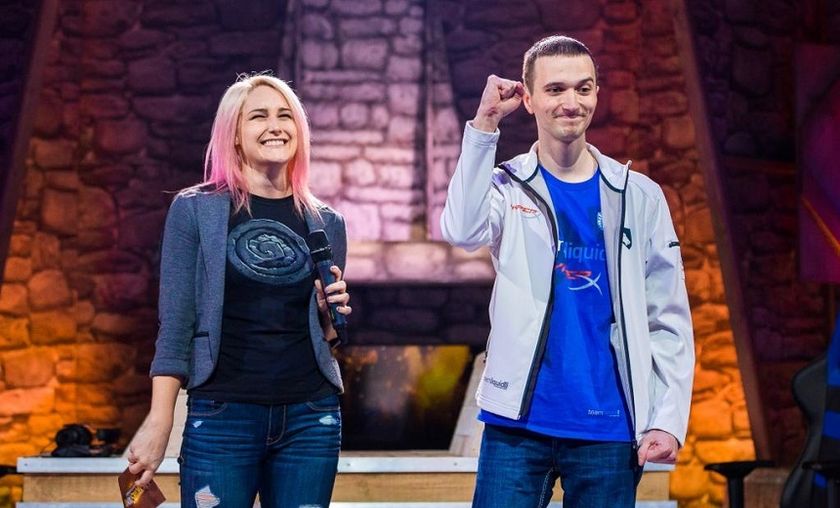 Hoej, Neirea the first two to HCT Spring Championship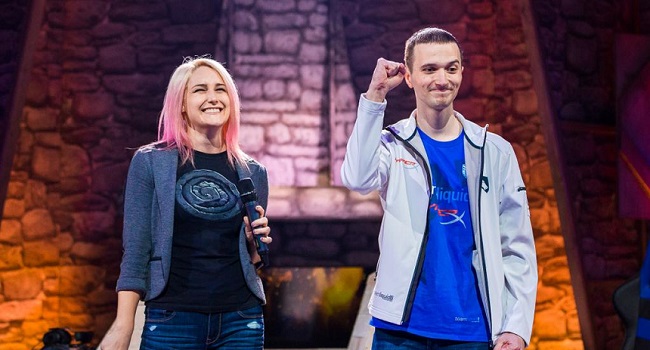 Europe's line-up for Shanghai is shaping up to be a very strong one.
A dramatic five-game series sent Frederik "Hoej" Nielsen to the HCT Spring Championship and the Dane just could not hold his emotions in the final moments of the game against Greek player "Fibeli3".
Hoej barely qualified for the top eight bracket by marginal tiebreaker advantage and was naturally thrown against Fibeli3, the first seed from the swiss round with 6-1 score. Having gone back to his aggro/midrange roots, Hoej took the opening two games and was at match point very early in the series but the Greek equalized after punishing Hoej's Secret Mage repeatedly. Then, it came the dramatic game five, with Fibeli down to his Quest Rogue.
In the final turns, both players were a few points off lethal. Fibeli was spread on the board with many 5/5 that would've secured a two-turn lethal, or an immediate one provided a charger was drawn. With no [card]ice block[/card] in play, Hoej had limited options, and getting a [card]crazed worshipper[/card] off [card]firelands portal[/card] was step one towards stopping the reverse sweep. A few more tense RNG and top deck exchanges—with the audience no doubt at the edge of the seat—and Hoej was the first to qualify for Shanghai, his first major offline appearance since PGL Bucharest in September 2016.
Hoej's decks
Water Druid
Secrets Mage
Midrange Murlocs
Pirate Warrior
Fibeli3's decks
Aggro Druid
Midrange Hunter
Midrange Murlocs
Quest Rogue
Yevgeniy "Neirea" Shumilin will join Hoej in China in what would be his second HCT championship in a row and fourth in his career overall. Neirea finished top four in the EU Winter Playoffs which eventually got him to the quarter finals of the Winter Championship where runner-up Frank "Fr0zen" Zhang put an end to his run.
Neirea's won his seed over Russia HGG representative Alex "INER" Bakumeko after a 3-1 victory. INER's demise was his Silence Priest which scored all three losses in the series and ousted the Russian out of the running. Neirea is to face Hoej next for a spot in the grand finals.
Neirea's decks
Control Mage
Quest Rogue
Jade Druid
Quest Warrior
INER's decks
Silence Priest
Control Paladin
Control Mage
Miracle Rogue
Round 2 - Best of 5
Round 3 - Best of 5
Image courtesy of Blizzard