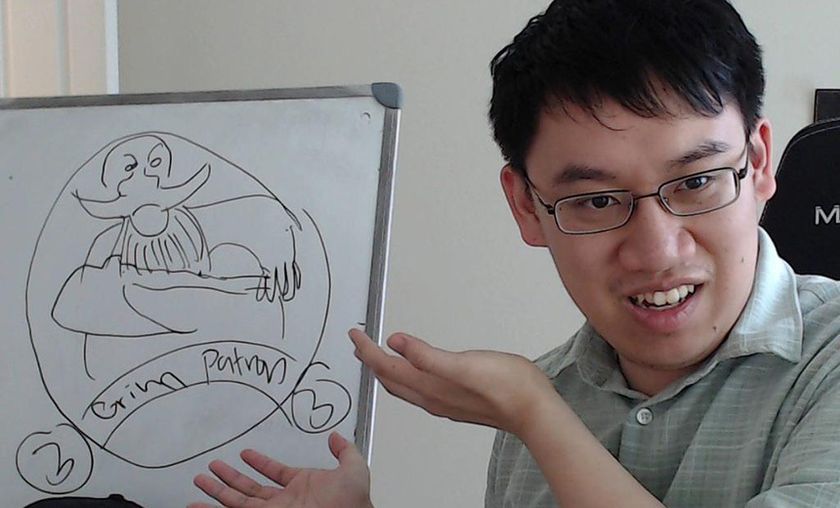 Trump ends TSM stint after three years, joins Tempo Storm
The top Hearthstone streamer is officially a free agent.
In the second team/player split in the last day, Jeffrey "Trump" Shih and Team SoloMid have officially parted ways, team's official website states. This ends a partnership dating back to July 2014, when Trump became TSM's second Hearthstone player next to Harry "Massan" Cheong.
"It's been a fantastic three years working with Trump, and it's a great shame that we could not come to a resolution," TSM's CEO Andy "Reginal" Dinh wrote in the farewell post to who is now one of the hottest free agents on the Hearthstone market.
READ ALSO: Firebat parts ways with Cloud9
Hoarding close to 760,000 followers on Twitch, Trump is in the top three most popular Hearthstone streamers, together with Octavian "Kripparrian" Morosan and Jason "Amaz" Chan. Outside his streaming career, Trump also found competitive success and peaked in 2015 with a first place finish in the $50,000 Vulcun Deckmasters and a top four from the ONOG Summer Circuit Finals. Although he spent most of 2016 outside the competitive stage, Trump's recent return saw him place top four again at ONOG PAX South in January of this year.
With Trump and Massan gone, TSM employs none of the original 2014 roster, but the esports franchise is not without strong presence in Hearthstone still. Alongside Kripparrian who's been with the organization since early 2015, TSM recently became home to Blizzcon quarter finalist Julien "Cydonia" Perrault with rumors pointing to a potential acquisition of streamer and content creator "DisguisedToast" in the near future, too.
RELATED: TSM expand Hearthstone roster, sign Cydonia
UPDATE, March 16, 19:15 CET
Tempo Storm has been confirmed as Trump's new team.
"Trump is the definition of a legendary player in the world of Hearthstone," Tempo Storm CEO Andrey "Reynad" Yanyuk wrote. "I wouldn't have started my career on Twitch had I not seen him find success streaming at the end of 2013. Trump is a world-class competitor and content creator, and I couldn't be happier to welcome him to the team."