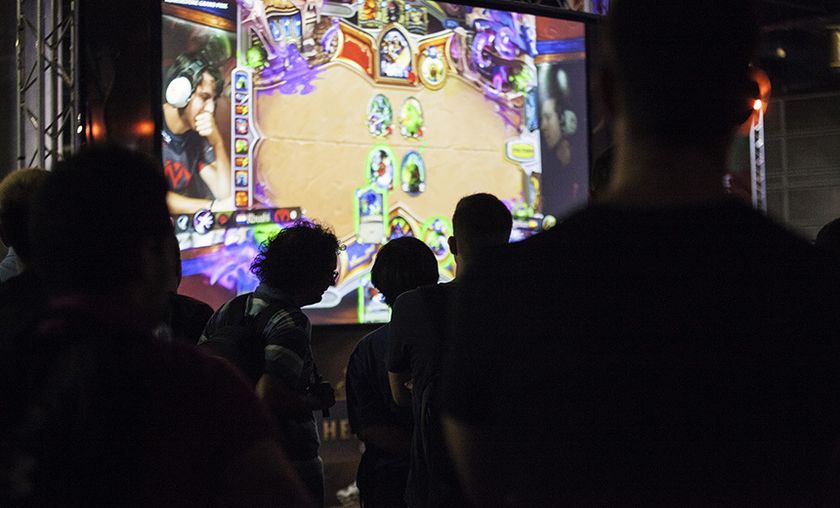 Nine DreamHack champions will return for the Winter edition this month

Photo: Jennika Ojala / DreamHack 
The player list for DreamHack's last event of the year is already full at 200.
November 24-27 are the days set aside for the final installment of the DreamHack Hearthstone Grand Prix for 2016 as another $27,500 is to be split by the eight best players. The circuit, which earned high praise from the pro player community for its use of Swiss pairing for a top 16 cut-off, will make a visit to its home town of Jonkoping, Sweden and its bringing Hearthstone's best along.
A total of nine previous DreamHack champions will make a return to try and secure another title, among which the only repeat winners are Radu "Rdu" Dima, and Petar "Gaara" Stevanovic. Other big names including Keaton "Chakki" Gil (Austin 2016), Jon "Orange" Westberg (Leipzig 2016) and Ryan "Purple" Root (Winter 2015) are also in attendance.
Notable is the absence of Bucharest 2014 champion and back-to-back grand finalist Thijs "ThijsNL" Molendijk among the list of champions. Both him and team-mate Adrian "Lifecoach" Koy are not among the list signed up, making Rdu the only G2 player to attend Winter 2016.
ThijsNL is not the only DH champion not present. Aleksandr "Kolento" Malsh (Winter 2015), Javier "Thalai" Dominguez (Valencia 2014), Xieyu "TiddlerCelestial" Wang (Summer 2015), James "Greensheep" Luo (Valencia 2015) and Andrei "Hanniballz2" Militaru (Cluj-Napoca 2015) will also miss the event.
DreamHack Winter will also be the first third-party major to award HCT points for the 2017 season, the distribution of which is yet to be announced.