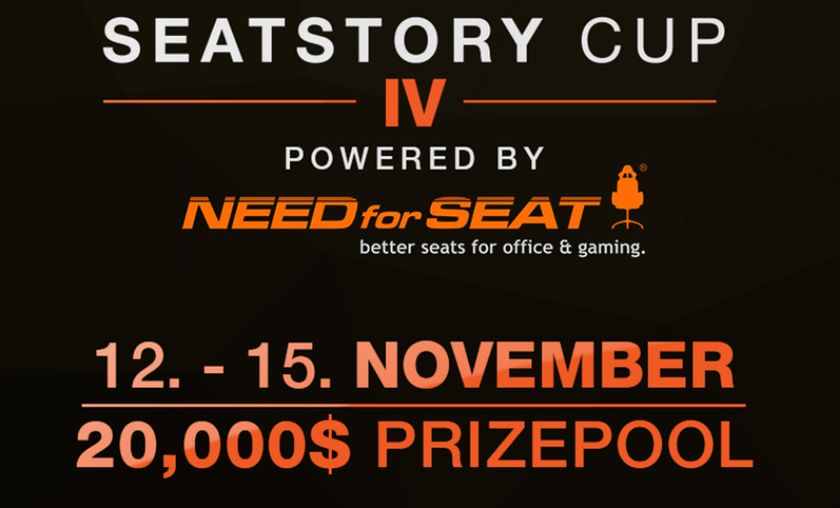 All but two players for SeatStory Cup 4 confirmed
Winner of SSC3: Orange
The popular event will happen for the fourth time in Krefeld, Germany, this coming weekend: November 12th to 15th.
Alongside the Viagame Housecup, SeatStory Cup is one of the two big Hearthstone events which regularly happen in a very laid-back environment, compared to for example the DreamHack circuit, and thus are very well received among the community. The first three iterations all featured very noticeable players as eventual champions: Cong "StrifeCro" Shu, considered one of the best players in the world, Janne "Savjz" Mikkonen, spearhead of Team Liquid, and Jon "Orange" Westberg, one of the biggest newcomers of 2015.
Also, the final of SeatStory Cup 3 paired Orange up against a fellow Swede called Sebastian "Ostkaka" Engwall. If you've been sleeping under a rock - the latter became the second Hearthstone world champion just this very last Sunday and made his first big showing at SSC3. Alongside Orange, he will also return to the tournament which brought him a lot of success.
So far, 22 players have been confirmed for the event. This number is expected to eventually rise to 32 players, similar to the last iterations of the tournament. The prizepool will once again be $20,000.
Confirmed players:
Aleš "Alesh" Hemer

Sebastian "Xixo" Bentert

Jan "Ek0p" Palys

Petar "Gaara" Stevanovic

Tim "Theude" Bergmann

Jan "SuperJJ" Janssen

Thijs "ThijsNL" Molendijk

Christoffer "Asmodai" Stub

Jakub "Lothar" Szygulski

Marcin "Gnimsh" Filipowicz

Dima "RDU" Radu

Jung-Soo "Surrender" Kim

Jon "Orange" Westberg

Jeffrey "Sjow" Brusi

Sebastian "Ostkaka" Engwall

Harald "Powder" Gimre

Gareth "Cipher" Rouse

Paul "Zalae" Nemeth

James "Firebat" Kostesich

Drew "Tidesoftime" Biessener

Ryan "Ryzen" Liberian Laguardian
[Update] Nine other players have been confirmed, you can find the new additions below. Unfortunately, Andrey "Reynad" Yanyuk had to give up his tournament spot, so there are two participants left who have yet to be confirmed.
New confirmed players:
Ryan "Purple" Murphy-Root

Haiyun "Eloise" Tang

Stanislav Cifka

Bertrand "Elky" Grospellier

Jökull "Kaldi" Jóhannsson

Nuno "Ignite" Pinho

Martin "MartinCreek" Bäcklund

Jesper "Freakeh" Eriksson

Byron "Reckful" Bernstein