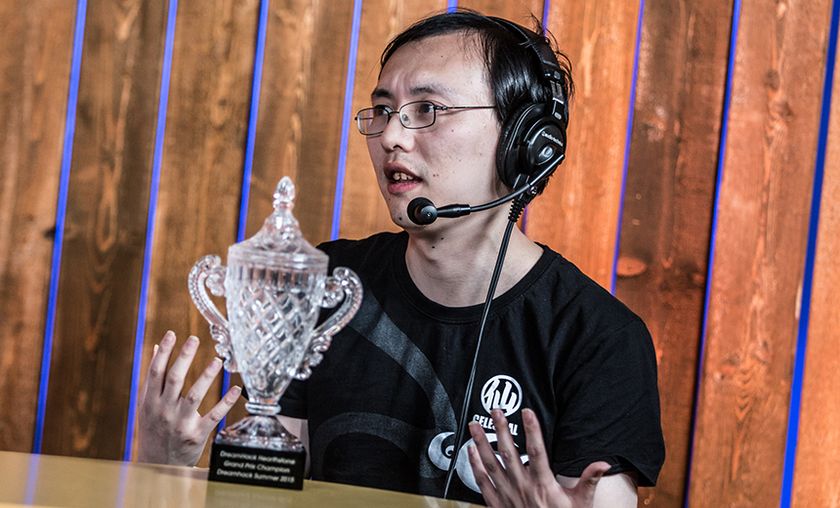 TiddlerCelestial hoists the DreamHack trophy, becomes the highest winning Hearthstone player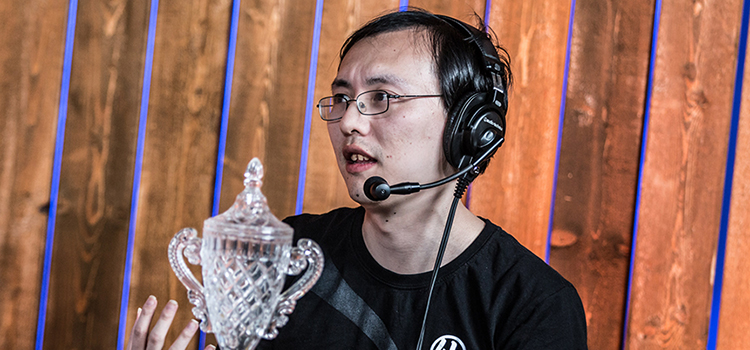 Photo: Frederike Schmitt / DreamHack
Xieyu "TiddlerCelestial" Wang is the new DreamHack champion. The Chinese prevailed with a 3-2 over David "Dog" Caero to win his first major championship.
Despite being one of the highest earning players in Hearthstone in terms of prize money won, TiddlerCelestial still lacked a big title. The Chinese powerhouse finished second at WCA 2014 behind LiBo and again second at Blizzcon 2014, losing 0-3 in the grand finals to James "Firebat" Kostesich. Apart from the two silver medals, Tiddler also played top four at multiple high profile events, including the Gold Series 2014 grand finals, CN vs EU Season 2 and Viagame HouseCup #2. Before DreamHack Summer, he had won more than $112,000 dollars without ever placing first.
He changed that last night. Tiddler came out of the swiss round with just one loss but proceeded to be undefeated in the playoffs to take the trophy. He defeated Jason "Amaz" Chan in the first round 3-1, engineered a reverse sweep against Esteban "AKAWonder" Serrano, and finally traded match for match with Dog in the closing series to win it on the back of his Zoo.
Banking $12,500 as part of his triumph, TiddlerCelestial becomes the highest winning player in the entire game, edging out previous title holder Firebat.
Round 2 - Best of 5
Round 3 - Best of 5