Groups announced for inaugural Hearthstats League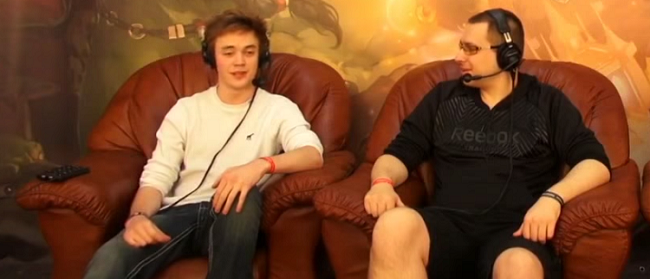 Hearthstats have announced the sixteen invited players for their inaugural Hearthstats League which takes place over five days, from September 15-20. The line-up includes top ranked players Amaz, RDU and StrifeCro with Tempo Storm and Cloud 9 making up nearly half of the field. 
As well as StrifeCro, Cloud 9 will be represented by Kolento, Ek0p and Gnimsh, while Tempo Storm players Reynad, Kitkatz and Gaara also feature. Team Liquid's Savjz and ThijsNL from MYM join their teammates AMaz and RDU in the lineup, with Brad, Kisstafer, Alchemixt, MasSan and Dart rounding out the sixteen competitors.
After BO3 group matches, the top two from each group will compete in a BO5 bracket with a BO7 final. The group stages take place from the 15-18th, with one group's matches per day, with the top 8 and finals brackets taking place on the 19th and 20th respectively. The marathon event is for a total prize pool of $5000 and boasts a rotating roster of casters including Frodan, Admirable, Hyped, Kripp and Reckful with more to be announced. 
Group D has the potential to be the most fiercely contested of the four groups, featuring two Tempo Storm players (Kitkatz and Reynad) and two Cloud 9 players (Gnimsh and StrifeCro). Will this be a mini-battle between the top two teams in Hearthstone, or will we see team kills? Ek0p and Kolento of Cloud 9 have also been paired together in Group C. In Group A Amaz will have a chance to avenge his VGVN loss to ThijsNL, while the tournament's highest ranked player RDU has a tough draw in Group B against Savjz, Gaara and Kisstafer. RDU edged out Savjz in the WEC qualifier back in July.
This is the first event presented by Hearthstats with more events promised for the future, including an ongoing Challenger League to feed into a Champions' League. The top tier will initially feature the top four from this Hearthstats League, but the other twelve competitors will join 32 others who gain entry through open qualifiers in the Challenger League with spots in the top tier at stake. Ongoing and connected tournaments are relatively new to Hearthstone, as are tournaments events that take place over such a long period of time.