Amaz to transfer to Team Liquid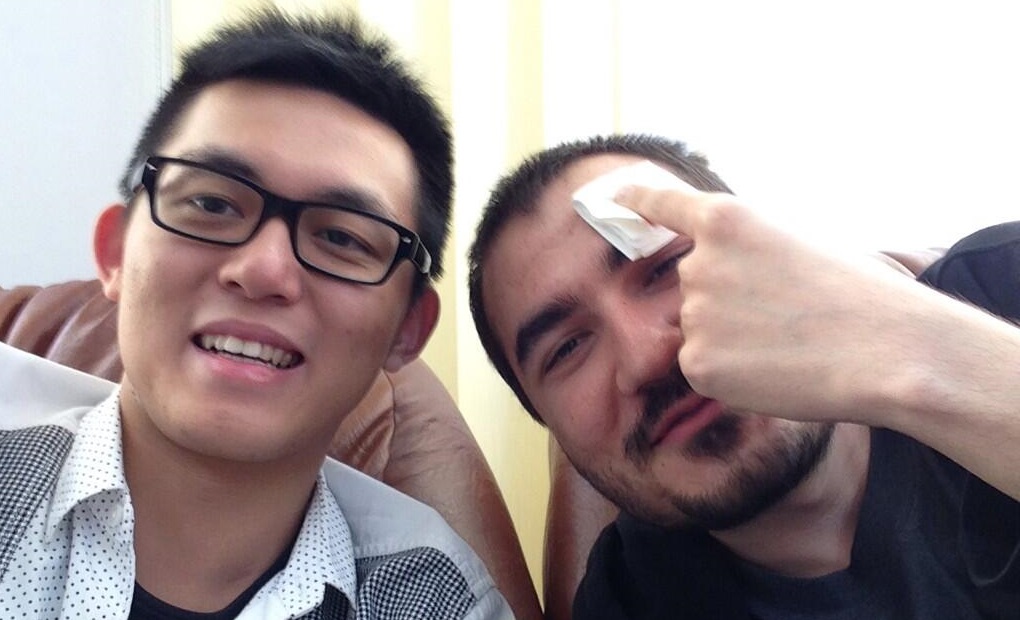 Amaz (left) with Kripparrian at DreamHack Bucharest. Photo: Facebook
According to Esportsheaven, Jason "Amaz" Chan will be announced as Team Liquid's first Hearthstone player tomorrow.
Although not yet officially confirmed by TL staff, the blue shirts will apparently acquire Priest expert Amaz, who is to become the centerpiece of their new division and bring along his close to six-digit Twitch following. 
Amaz was first signed by a professional team in March this year after he was picked up by the North American organization ROOT Gaming. Most notably, he represented the team at DreamHack Bucharest - the debut DreamHack event for Hearthstone - where a loss to eventual champion Gaara left him in the top 4 with $1,000 in the bank.
With his transfer to Liquid, Amaz is slated to become a division founding member for the second time, as his signing indicates that the community site will now officially open a Hearthstone sub-team after being informally represented by the Liquid Value practice group at ESGN's Fight Night. The move is to be publicly revealed tomorrow, two days before Amaz is to appear at the $25,000 DreamHack Summer whe he shares a group with reigning DH champion Gaara.