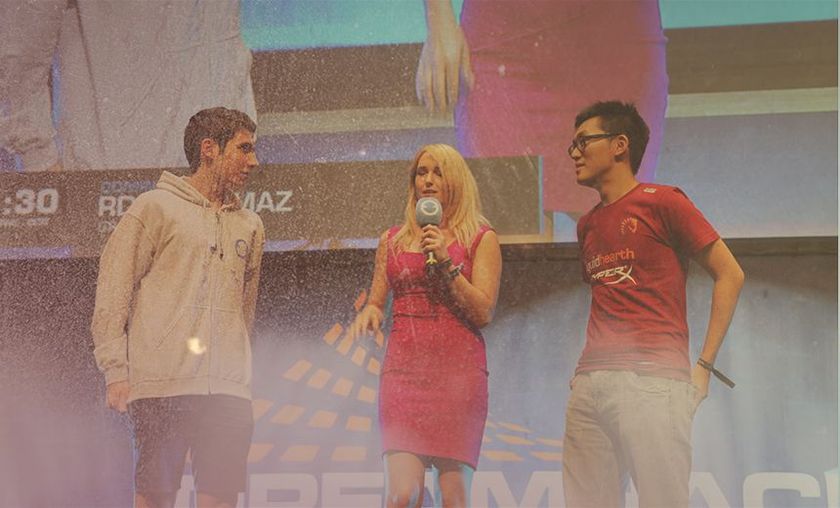 Remembering Hearthstone: The "Hi, mom" controversy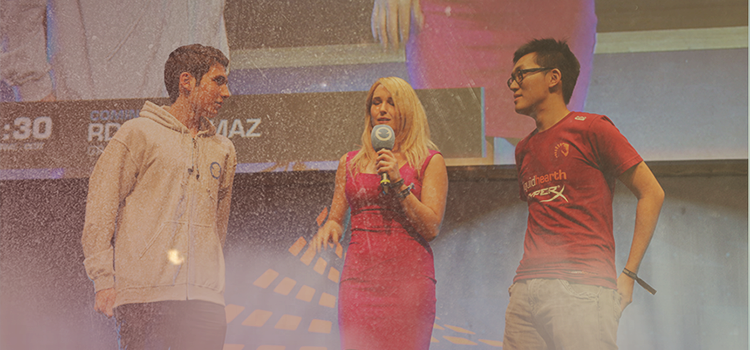 It's the middle of June 2014. The place is Jönköping, Sweden. Hundreds of Hearthstone players are gathered round for what's considered to be the first major tournament for their game. $25,000 are on the line, the biggest prize pool in Hearthstone history at the time.
By the second day, the tournament is down to its top sixteen and by day three, the player population is cut in half as the playoffs begin. Tens of thousands of people come and watch as the biggest names in Hearthstone compete for the grand prize. At the time, the standard was still a Bo3 last hero standing – completely unacceptable by today's standards – but everyone enjoys the show.
The grand final pairing is determined early in the night on June 16th. On one side there's Jason "Amaz" Chan, one of Hearthstone's most popular streamers and one of the few competitors ballsy enough to play Priest. His fanbase gathers behind him, hopeful of a tournament win by their idol. Against him is a young kid from Romania, Dima "Rdu" Radu, a top four finalist from the last DreamHack event, who is minutes away from becoming the most talked about player in the entire Hearthstone.
As the entire community watches the record-breaking Viagame stream, Rdu starts receiving messages in Romanian from his friendlist. "He has a bow and a Hunter's Mark," reads one. "Hi, mom," says another. Within seconds, reddit explodes.

The day of the controversy
It's easy to get angry at Rdu. Nobody knows him. He just played – and defeated – a huge community favor in a game clouded in controversy. Conspiracy theories start to surface. "'Hi, mom' is a code for Leeroy Jenkins being drawn," some speculate, as they go back and find evidence in Rdu's past Dreamhack matches.
In the meantime, Rdu alerts DreamHack's admins and waits for their decision, nervously. Eventually, the tournament continues after Rdu is forced to delete all his friends. His Freeze Mage, a deck now tightly associated with his playstyle, proceeds to beat Amaz 3-0 and the youngster takes $10,000 home. However, it's a day of mixed feelings at best. He never expected that "people would do that kind of bullshit."
After the final, pro players and casters including renowned esports commentator Dan "Artosis" Stemkoski and also Amaz himself rush down to Rdu's defense but few give a damn.
Aftermath
It's stressful post-DH weeks for Rdu. The little reputation he got by doing well in DreamHack Bucharest and the EU vs CN tournament before that is gone. Reddit and Twitch start calling him Cheaterdu. Reynad says before his entire stream audience that Rdu "100% cheated" and proceeds to challenge him in a Bo7 for the DreamHack trophy. Viewers take it upon themselves to flag and report his stream. He's the first player in the history of the game whose biggest mistake was winning a tournament.
But Rdu does not give up on his Hearthstone dream. He's determined to prove he's no fraud, and enters every possible tournament. Between June and August, he wins four tournaments, finishes second in two more and top four in the next big LAN event, the IEM Shenzhen. For three months in a row, he is top two of the world GosuRankings. In October, as I sit with the man himself for an in-depth interview, Rdu confesses that "it was really hard to get [his] reputation back and [he] still don't have it completely."
"
I know for sure I am innocent, I just try to ignore the hater opinions and prove them wrong by winning everything.
"

A year later, Rdu has lost some of his form but he continues to be a top 30 ranked player in Europe. He never won another major, but I don't think that's what he cares about. At the end of the day, he's damn good at Hearthstone.
He's proven that countless times.
Rdu's DreamHack line-up: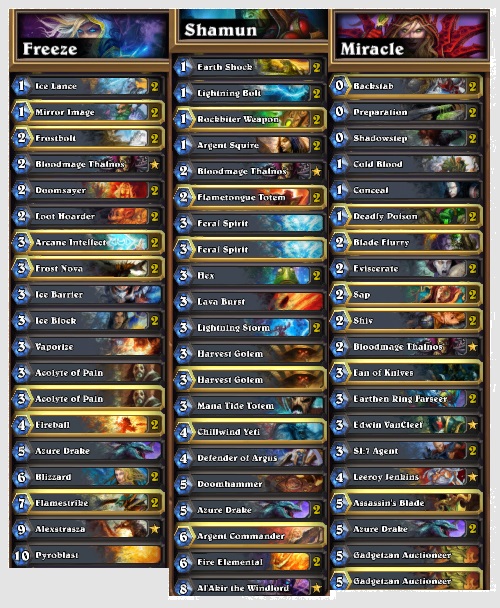 More from the June '14 headlines:
Pro players predict the DreamHack Summer meta
Amaz joins Team Liquid
Rdu joins MYM
Cloud 9 is formed
Amaz wins his first tournament
---

More on Follow @GosuGamersHS