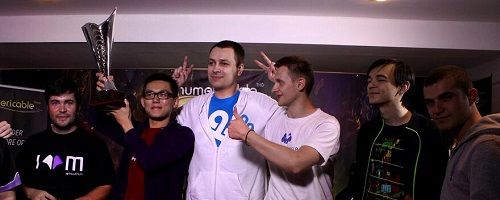 Amaz wins first major gold at M-House Cup, reclaims #1 on GosuRankings

Team Liquid's Jason "Amaz" Chan wins the first major gold medal in his Hearthstone career, beating Cloud 9's recruit Aleksandr "Kolento" Malsh in M-House's grand final. Amaz banks €3,000, leaving half that amount to the Ukrainian.
Held in Millenium's house in Marseille, France, the Numericable M-House Cup welcomed eight Hearthstone players and offered them a two-day brawl for a shot at the €6,000 total prize pool. Big names met local underdogs and the competition was greenlit this Saturday, June 27th.
The group stage offered no surprises and after many hours of Hearthstone, the underdogs were sifted out. Gnimsh, Kolento, Amaz and Gaara confidently made it out into the bracket, the latter barely surviving Group B by the power of better set score which saved him from a three-way with Bestmarmotte and BebeArmenian.
The four thus entered a standard double elimination bracket which saw Amaz slice through the opposition to become the first grand finalist after two matches - a 3-1 against Cloud 9 team-mates Kolento and Gnimsh in round 1 and round 2, respectively. Eventually, it was the Ukrainian who beat the losers bracket and climbed up to the grand final but he found out that his re-match against TL's player would be just as one-sided.
Packing a one-game lead due to his win in the upper bracket, Amaz chose Druid as his first deck of choice and quickly made the score 3-0. With his Druid dead as well as his signature Miracle Rogue, Kolento was down to just his Warlock. Gul'dan managed to at least put Kolento on the scoreboard after beating Amaz's Druid but eventually crumbled before the reckless onslaught of a mid-range Hunter.
Upper Bracket
Round 1 - Best of 5
Round 2 - Best of 5
Lower Bracket
Round 1 - Best of 3
Round 2 - Best of 3
Final
Amaz will be bringing home €3,000 as his first ever big tournament win. His undefeated streak also brings him back on top of the GosuRankings, edging out DreamHack Summer champion Rdu, who also had a great tournament weekend, finishing second at WPC, behind TidesofTime.
M-House Cup is also an important experience for Ukrainian Kolento. Being a terror on the ladder and known online player, this was Kolento's first trip to an offline event, the silver medal of which awards him €1,500.
 
Numericable M-House Cup standings

1st
Amaz
€3,000
2nd
Kolento
€1,500
3rd
Gnimsh
€700
4th
Gaara
€400
Top 8
Kungen
€100
Torlk
€100
BebeArmenian
€100
Bestmarmotte
€100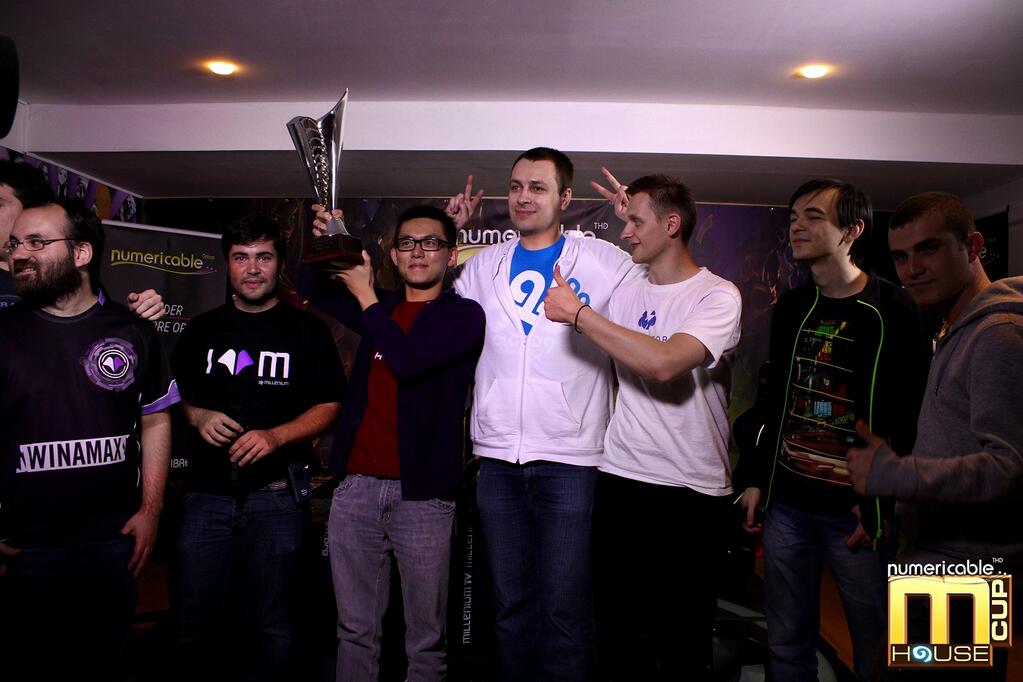 Photo: Millenium