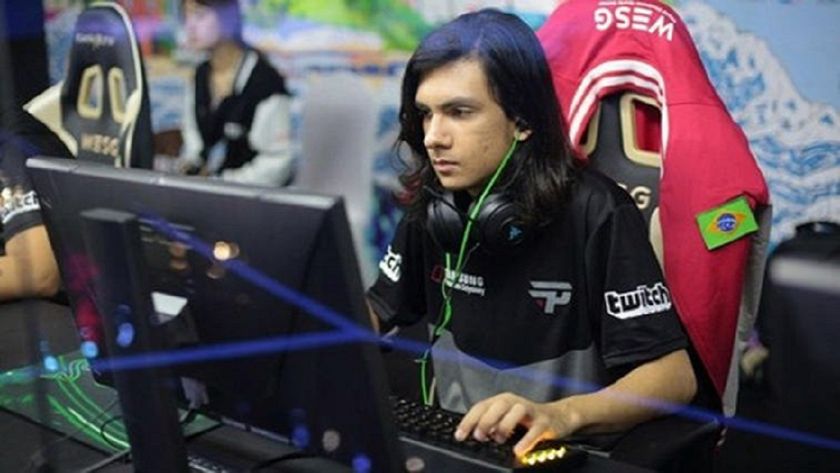 South America DPC teams still waiting for payment for Tour 3
Teams and players from South America are still waiting for their prize pool money from 4D Esports for Dota 2 DPC 2022 Season Tour 3.
In a recent tweet made by Heitor "Duster" Liberado, a veteran SA professional player competing since 2016 and most recently part of Wolf Team, issues of non-payment for the region have been brought to light. 
4D Esports was the organization that hosted Division I and II for all three tours of the DPC 2021-22 season in South America. The organization was founded in 2019 as a joint venture between casters and tournament organizers from the Spanish-speaking Dota2 community.
GosuGamers was able to confirm that at least several other Division I teams have also not been paid. 
Typically tournament prize pools are paid out approximately 30 days, but up to 90 days after the conclusion of the event. In this case, it is already 4 months since Tour 3 ended. Information provided to GosuGamers suggests that there was no contract between the teams and 4D Esports that would outline the conditions and timeline of payments. It was also not mentioned in the provided rulebook.
Sources indicate that the issue of non-payment is due to some issues between the organization and one of its biggest sponsors in regard to contracts and payments. This has left 4D Esports in a lurch to come up with the bulk of the money on little notice. 
It is rumored that 4D Esports will be hosting the first Major of the year, expected to be held in Lima, Peru between February 24 - March 5, 2023. 
This is concerning for players and fans keeping an eye on the outcome as it wouldn't be the first time there were payment issues in Dota 2 and even more so in regards to a Major/Minor/DPC event. 
Several years ago, Valve filed a lawsuit against tournament organizer GESC for their failure to pay $750k in wages and prize money during DPC 2017-2018 season, pertaining to both GESC Indonesia and GESC Thailand. As of now, reports indicate that the debt still has not yet been settled.
Of course, it does not mean that 4D Esports will not be paying the teams or have issues with any payments for the Peru Major if they do run it. It just means they will need to work quickly to resolve and mitigate issues. 
Meanwhile, inside information indicates that ESB (Electronic Sports Broadcasting) will be hosting the DPC 2022-23 Season for South America. 
DPC 2023 Preliminary Schedule Winter Tour
Open Qualifiers: December 11-13, 2022
Closed Qualifiers: December 14-15, 2022
Division 1 Regional League Tournament: January 9-29, 2023
Division 2 Regional League Tournament: January 30 - February 19, 2023
Major Tournament: February 24 - March 5, 2023