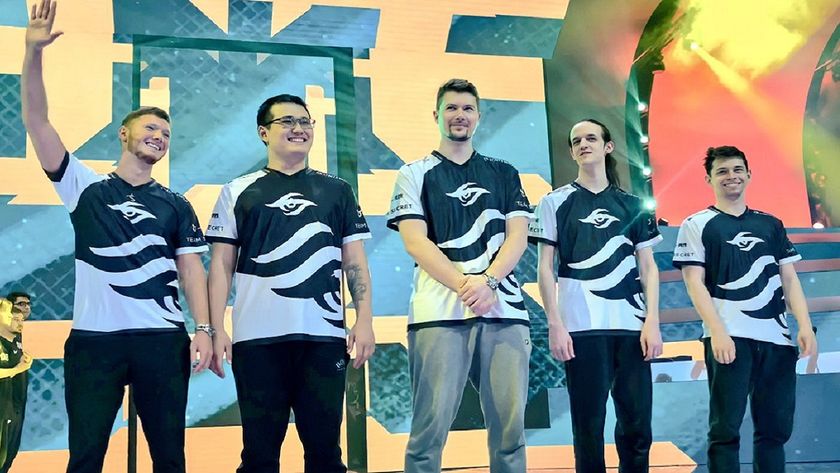 Team Secret; iceiceice out, Resolut1on in
Not entirely unexpected, Team Secret has swapped out Daryl "iceiceice" Xiang for Roman "Resolut1on" Fomynok ahead of the TI regional qualifiers.
Team Secret has had a difficult go of things this year. After missing two Majors in a row by placing fifth in the Dota Pro Circuit Western Europe regional league in both Spring and Summer Tours the once EU giants will take the long and winding road to The International via the regional qualifiers —that is if they can clinch a spot. 
Though with the latest changes, they may be able to do just that. 
After just one series in the six-week league schedule, Secret replaced Yazied "YapzOr" Jaradat, who is forced to an extended break due to health issues with Baqyt "Zayac" Emiljanov.
Secret found their stride only towards the end of the league, but it wasn't until Riyadh Masters with Roman "Resolut1on" Fomynok in place of  Daryl "iceiceice" Xiang that the team began to really shine and turn heads again finally. 
Resolut1on and Zayac work together as an oiled machine. The duo worked together on Virtus.pro and then Hellraisers in 2020 and 2021. 
With the latest roster shuffle and this new official lineup, Team Secret may have a shot of eclipsing their third-place result last year at TI. 
And ensuring that Clement 'Puppey' Ivanov will be able to continue his streak of competing at every International since its inception in 2011 —the only player left to do so. 
The International 2022 qualifiers
At the end of the third tour, the top twelve teams by DPC points are directly qualified for The International 2022.
The remaining spots will be decided through regional qualifiers. All teams that participated in the third tour of the regional leagues have a chance to qualify through the regional qualifiers provided that they do not replace more than two players from their third tour's roster. As in the previous season, there will not be any Open Qualifiers. However, all Regional Leagues will have an Open Qualifier tournament for their Division II spots meaning that the third tour's open qualifiers will essentially act as TI Open Qualifiers.
In addition, on 22nd January 2022, it was announced that the second and third-place teams from each region's qualifiers will compete in the Last Chance Qualifier LAN event prior to The International to decide the final two qualification spots - thus expanding The International 2022 from 18 to 20 teams.
The International 2022
The International in Singapore will be the largest Dota tournament in history featuring 30 world-class teams battling out on the road to the Aegis of Champions across 4 consecutive weekends.
International 2022 is expected to be held in Singapore from October 8th (starting with the offline/LAN last chance qualifiers) through to October 30th with the grand finals. 

Team Secret Roster
Remco "Crystallis" Arets

Michał "Nisha" Jankowski

Roman "Resolut1on" Fominok

Bakyt "W_Zayac" Emilzhanov

Clement "Puppey" Ivanov