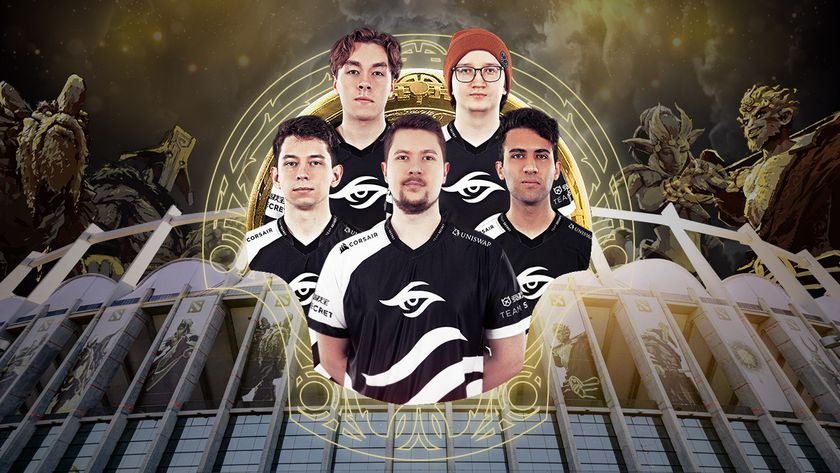 Puppey at TI10: "It is a lot easier when the spotlight isn't on you"
With lesser focus on them as compared to the past few iterations of The International, Team Secret have thrived and given themselves a chance to lift the Aegis.
Team Secret, for the past few years, have always gone into The International being one of the favorites, and have underperformed. To be fair, they've done better with each year, with TI9 being their best finish in fourth place. However, for a team of their caliber, nothing but the top spot will do, which might be a realistic chance this year.

Team Secret roster:
Lasse "Matumbaman" Urpalainen
Michał "Nisha" Jankowski
Ludwig "Zai" Wåhlberg
yazied "YapzOr" Jaradat
Clement "Puppey" Ivanov
coach: Seung Gon "Heen" Lee
Team Secret made just one change to their TI9 roster, bringing in Matumbaman for MidOne. The most recent Secret roster dominated all the online tournaments in the pandemic-ridden year of 2020 but took their foot off the pedal a bit once the DPC Leagues and DPC Majors arrived. We had a chance to talk with the Team Secret roster during the TI10 media day, where we asked them about their spectacular run in the online events and if it left them burnt out, and if they thought it was better arriving at The International with more focus being on other teams for a change.
GosuGamers: First off, congrats on the upper bracket seed. We are finally at TI after two years of online tournaments, in which you've been the uncontested leaders of the European region. Do you feel like the team as a whole got into the DPC leagues a little burned out after that incredible 2020 run?
Yapzor: We were definitely burned out by the end of 2020.
Zai: 2020 was a great year for us in terms of results. But all the tournaments that year were online, so it was a bit different. We managed to perform under those circumstances, for a specific time. After that, it got tougher to replicate what we did. The team came into the EU DPC Leagues, made it to the ONE Esports Singapore Major, and made sure we had enough DPC points for TI10, which we did after the first DPC Major. After that, a sense of relaxation or taking it easy definitely kicked in leading to the WePlay Kyiv AniMajor and TI10 because of being burned out.
GosuGamers: You are facing OG next, and this is your first clash on the TI stage. Over the past 2 years you have a 66.7% win rate over them, do you draw some confidence from this statistic or are you completely focused on the present day? [media day was prior to the series against OG]
Yapzor: We're just focused on the present day.
Heen: Personally, I don't care about stats. OG underwent a lot of roster changes over the past couple of years. What we will face will be a completely different version of OG, so the stats don't matter. Also, we've had our share of bad form in the past, and we don't let that define us, and I feel that should go both ways. Respect your opponent's potential, and respect your own potential.
GosuGamers: What do you make of your group stage performances? You managed to secure second place, but there were two slightly unexpected losses against beastcoast and Fnatic. What do you think happened there?
Puppey: It was more about not knowing the opponent. beastcoast and Fnactic surprised us with the way they do things and the way they draft. It's about how well you know the enemy.
GosuGamers: For the past two TIs, Secret have come into TI with a huge burden of expectations to win the whole thing. This year, this focus is more on the Chinese teams. Does it make it a bit easier to not have the spotlight on you the entire time?
Puppey: It is a lot easier when the spotlight isn't on you. For a lot of the group stage games we played, we went in, not with a sense of 'I expect us to win', but more like 'Nobody cares, let's just win'. Sometimes we win games that we shouldn't be winning, only because nobody really knows what we're doing.
Yapzor: I do think the spotlight factor is more from ourselves, rather than the community. When you keep losing and there's no spotlight on you, there is a feeling of 'Guys, we suck. Let's not suck'.
Puppey: It is easier to improve than constantly be at the top.
GosuGamers: On the whole, what do you guys feel about the current meta?
Zai: It feels like it has been going on for too long. The way the game is played has remained the same for quite a while.
Yapzor: The objective game hasn't changed; things like the introduction of Shrines and Outpost and the removal of the side shop changed everything.
Zai: In terms of heroes, the meta is always changing, so it's hard to claim whether a particular meta is better than another one. There will always be some heroes you're annoyed with and some you like playing.
Five days after media day, Team Secret finds themselves in the top three at TI10, with a game against tournament favorites, PSG.LGD, looming to decide who will be the first team in the grand finals. On their way there, they dispatched off OG and Invictus Gaming 2-0. The joy of making it this far was evident on the faces of all Secret members.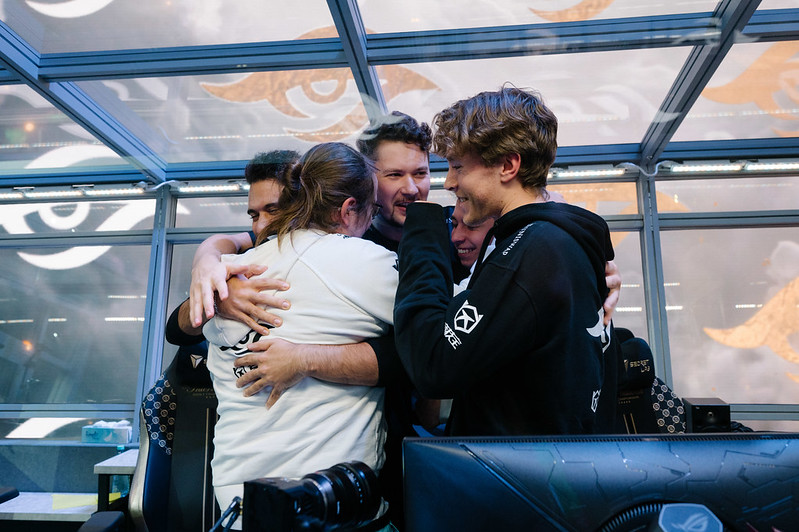 Secret will take on PSG.LGD in the upper bracket final in the game scheduled at 1 pm EEST on the 16th of October, Saturday. The game will be the second of three best-of-3 series, being sandwiched between two lower bracket games. Secret have already bettered their previous best finish at The International, but you can expect them to bring their best game in the final two days of TI10 in the quest for the Aegis.