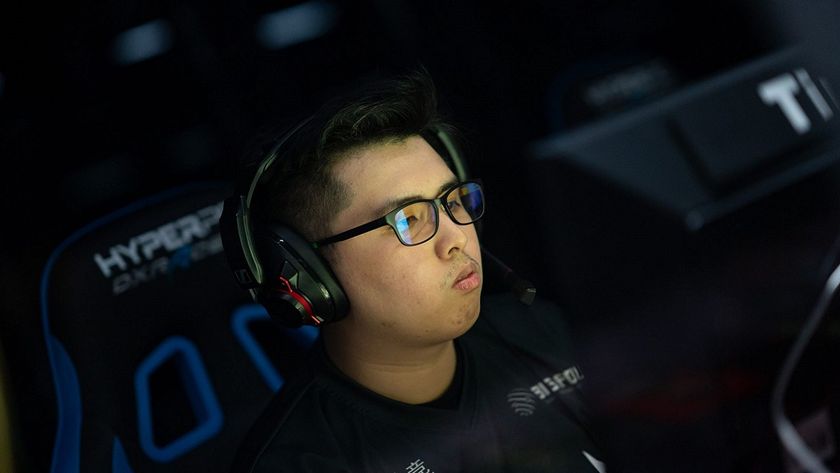 Tims joins BOOM Esports
Image courtesy of EPICENTER
Timothy John "Tims" Randrup has officially joined BOOM Esports for the upcoming DPC 2021-2022 season. 
Only four days ago TNC Predator announced that they decided to release their entire roster. Although it is still at least two months away from the start of the DPC 2021-2022 season, Filipino support player Timothy John "Tims" Randrup has found a new home. 
BOOM Esports wasted little time and took the opportunity to pick up Tims for the season and before their match today against SMG esports in BTS Pro Series Season 8. 
Although they took a 2:0 loss, the team is sitting in 2nd place in the Round Robin group stage. They have two more series remaining and their hopes are pinned on advancing to the playoffs set to begin next week, September 22nd. 
BOOM had a promising start this year but fell into 5th place of the DPC 2020-2021 season 1 league and then even further behind in the 2nd season, finishing with a 7th place result. In the SEA TI10 qualifiers, they picked up a bit of momentum and were able to hustle to the lower bracket finals where they were overwhelmed 2:1 by TNC. 
The SEA team began making changes to their roster in late August, retaining only Saieful "Fbz" Ilham in the offlane. Two weeks ago they welcomed both Rolen Andrei Gabriel "skem" Ong and Erin Jasper "Yopaj" Ferrer to the lineup. 
There is only one position left to fill - carry. It is expected that they will finalize the roster in the near future. 
BOOM Esports current roster:
Erin Jasper "Yopaj" Ferrer
Saieful "Fbz" Ilham
Timothy "TIMS" Randrup
Rolen Andre Gabriel "Skem" Ong
In the meantime, Southeast Asia will be represented by two teams at The International 10. T1 secured their spot via DPC points, while Fnatic emerged victorious in the SEA closed qualifier, besting TNC Predator 3-2 in the grand finals. TI10 is set to take place October 7-17 in Bucharest, Romania with $40,018,195 on the line.