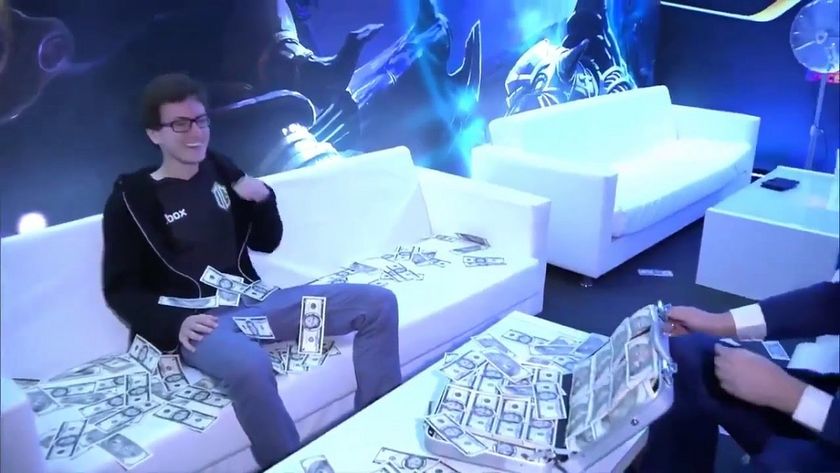 ONE Esports Singapore Major format and distribution called into question
After four days of competitive play, the ONE Esports Singapore Major format, DPC point distribution, and prize pool awards seem terribly broken to many. 
It's a story as old as time. Prize pool distributions from Valve sponsored events (especially The Internationals) have often been questioned by players and the community alike. Typically, it is top-heavy, rewarding the best teams handsomely while leaving the bottom teams with little or nothing to show for their efforts (and immense talent and hard work for being among the most elite). 
And the ONE Esports Singapore Major is not different. In fact, it might be among the worst. 
Teams that flew in from around the world and competed in only the wild card or group stage phases will immediately depart for home bringing home a whopping ZERO for their time and efforts. 
There is no Kewpie Doll, nor cigar. There is no certificate. In fact, it will only be the top eight teams that will receive anything at all. 
Thunder Predator, who has taken the event by storm and found their way into the upper brackets, will now play against one of the best teams in the world —Team Secret. If the SA team loses against them and then the next round it will have been potentially been for naught. 
Remember folks, the seeding has been drawn at random too. 
And on top of it all, teams playing from Day 1 in the Wild Card Series that advance through to the playoffs have already been playing more than double the Dota 2 in four days than they have all season. 
The condensed format (perhaps due to time restrictions stemming from both budget and local government Coronavirus rules) definitely has given a Speedrunning feel to the event. 
As it is highly unlikely anything will be fixed or adjusted for this event, one can only hope that moving forward for the only remaining DPC LAN event of the season Valve will rethink some choices. 
For now, at the ONE Esports Singapore Major, the only thing that can save the lower-ranked and eliminated teams could be if one of the top teams has a generous change of heart. 
ONE Esports Singapore Major Prize Pool and DPC Point Distribution 
Majors award $500,000 and 2,700 DPC points among the top eight teams as follows:
| Place | Prize | DPC Pts |
| --- | --- | --- |
| 1 | $200,000  | 500 |
| 2 | $100,000  | 450 |
| 3 | $75,000  | 400 |
| 4 | $50,000 | 350 |
| 5-6 | $25,000 | 300 |
| 7-8 | $12,500 | 200 |