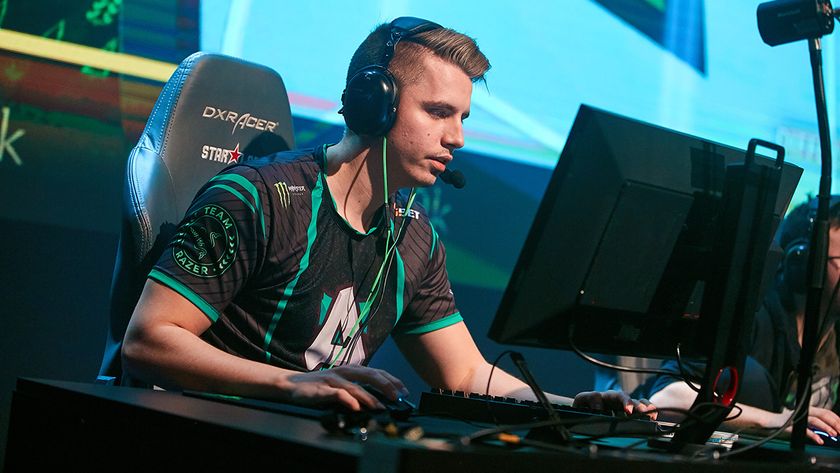 Singapore Major playoffs set, Alliance do not make the cut
title image courtesy of StarLadder
Second stage of the ONE Esports Singapore Major is done and dusted. Thunder Predator kept riding the momentum and took the first seed in the group while, unfortunately for the EU Dota fans, Alliance have dropped out.
After they demolished on the first day the two European teams fighting for a playoff spot, Thunder Predator, the sole South American representative at the Major, continued to impress by delivering surprising results over the rest of the competitors as well
However, they couldn't entirely protect the day one spotless run and dropped two games. Surprisingly enough, the first team to steal a game from TP were OB.Neon Esports, who are now playing with a stand-in replacing the original stand-in they brought for the Major. Neon managed to outdraft, outpace and outmaneuver TP by playing musical chairs with every single hero they drafted. From a support four Legion Commander to offlane Rubick and a carry Puck, they managed to confuse TP completely to put an end to their clean 9-0 run.
They also dropped a game versus Vici Gaming, but the 8-0 result from day one along with a 2-0 score over PSG.LGD, the last squad they had to play in the group, were enough to keep them in the pole position of the group stage.
For Alliance on the other hand, the rough start on day one, where they lost two series and snatched a draw result, turned into an even worse run on the second day that had four series on the schedule for them. They landed three draws, but lost 0-2 to PSG.LGD. The overall 0-4-3 series score knocked them out of contention for the playoff and will be heading home with no prize money and no extra DPC points from the ONE Esports Singapore Major.
Starting tomorrow, March 31st, the competition moves into the playoffs stage where the best 12 teams across all regions will duke it out for the trophy. Team Secret, Evil Geniuses, Virtus.pro, Invictus Gaming, and Fnatic will be joined in the upper bracket by the top three teams from the group stage; Thunder Predator, Vici Gaming and PSG.LGD.
Playoffs day one schedule is as follows:
March 31
10:00 SGT/05:00 EEST Evil Geniuses vs Fnatic
13:00 SGT/08:00 EEST Vici Gaming vs Invictus Gaming
16:00 SGT/11:00 EEST Thunder Predator vs Team Secret
19:00 SGT/14:00 EEST Virtus.pro vs PSG.LGD
The 4th to 7th placed teams in the group stage, Quincy Crew, Team Liquid, Team Aster and OB.Neon Esports will start their playoff run from the lower bracket rounds and will have a day off to recover from the long marathon group play.