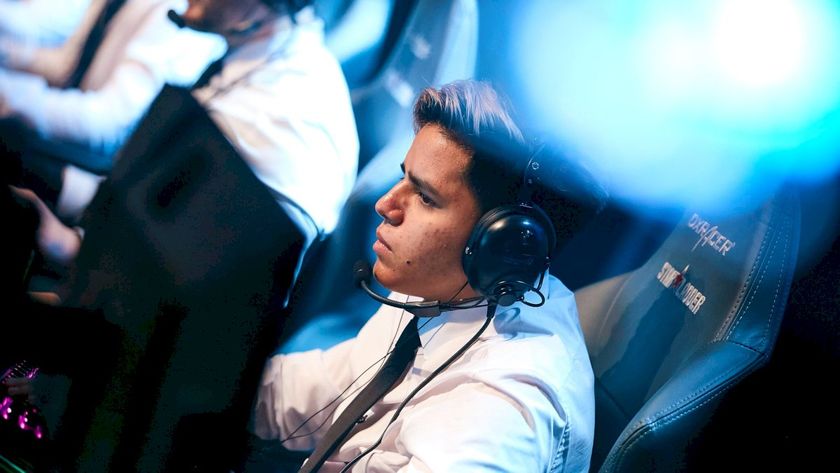 SA Dota steals the thunder at Singapore Major
headline picture: StarLadder
The unthinkable has already happened on day one of the ONE Esports Singapore Major group stage.
Thunder Predator, the only South America representative at the Major, crushed top European and Chinese squads and took down the NA second seed team to end the first day of matches with an incredible 8-0 score. The day was already announced to be great for TP after they rolled over Alliance and Team Liquid in the early hours in Singapore. What came next was a display of sound drafting and well-executed game plans.
Team
M
W
D
L
P

7
5
2
0
12

7
3
3
1
9

7
2
4
1
8

7
2
3
2
7

7
1
4
2
6

7
1
3
3
5

7
1
3
3
5

7
0
4
3
4
Matches and results
Quincy Crew were the only ones to actually contest TP, despite having to play with a stand-in. For the first 25 minutes of the game, QC were in full control with a safe lane Razor that was able to make an impact in the early stage, forcing Alonso "Mnz" León to play from behind. However, TP didn't rely only on Mnz to carry the game on his Wraith King and mounted a comeback on the back of their mid lane Morphling. With QC not having the best line-up for a late game scenario, TP played to secure resources for their cores and seized every opportunity when their big team fight ultimates were up to punish the NA squad for their lack of sustain and reliable stuns. Moving into the second game, QC rotated the Razor into the mid lane and gave Yawar "YawaR" Hassan a hero with a late game potential. However, TP upped the tempo and made sure to always fight as five and keep the pressure on with their Death Prophet and an Earth Spirit able to always find the right angles to initiate.
The final game of the day pitted Thunder Predator against Team Aster, who despite identifying the fast pace the Peruvian players are capable of imposing, couldn't do much to stop them. Aster tried to stop Thunder Predator's momentum in game one with a Lycan - Phantom Lancer duo core that was supposed to swarm the opposition. However, TP had once again superior push with Death Prophet and Nature's Prophet, while also being able to lurk in the enemy jungle taking important pickoffs. 
Once they were defending against mega creeps, Aster realized they could put a stop to the whole menace by building an Aghnaim's Scepter on Lycan to empower PL, but their plan came way too late into the game and all they could achieve was one lane of barracks while their throne was melting down. The series went from bad to worse for Aster, who picked Juggernaut in game two only to be completely juked by Thunder Predator's elusive Weaver, Templar Assassin and Furion trio core.
At the end of day one group stage matches, Thunder Predator stood way above everyone else with a spotless 8-0 run, followed on second place in the group by PSG.LGD with one victory and two draw scores.
Day two will kick off Tuesday at 10:00 SGT/ 05:00 EEST and will determine which three teams will advance to the playoffs upper bracket, which four will be forced to a lower bracket main event run and who will be the one eliminated in the group stage. Head to our tournament coverage hub HERE to get up to date with all that's happening at ONE Esports Singapore Major.