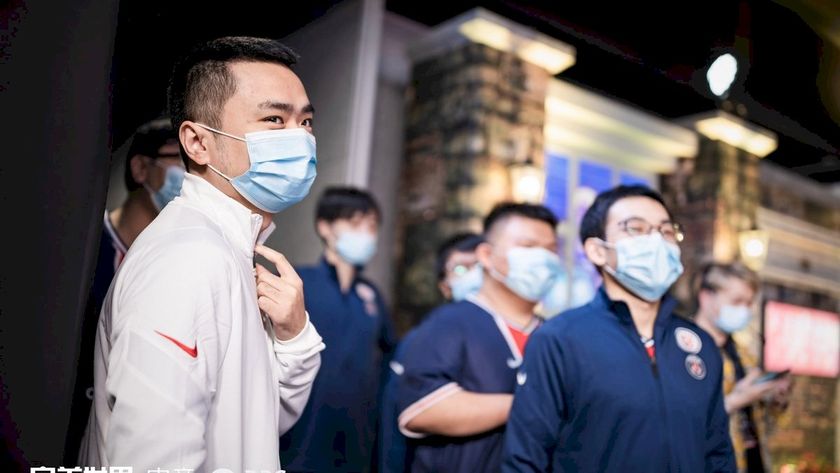 Singapore Major wild card winners decided
Three teams from the wild card leg of ONE Esports Singapore Major have made it further into the tournament and three others were sent packing.
As anticipated by many, the Chinese region crushed all the competition in the early stage of the Singapore Major. Both ViCi Gaming and PSG.LGD emerged at the top of the group at the end of the round-robin wild card play. PSG.LGD have dropped only one series, in their debut match-up against Team Liquid on day one, but moving forward, they took down everyone else to claim the first place finish. Second place was claimed by VG Gaming, who besides losing to PSG.LGD, have also dropped a game to Team Nigma this Sunday.
With a couple of teams forced to withdraw from the major due to health concerns, the tournament format was slightly adjusted and that means that from initially two slots up for grabs in the wild card, the number was extended to three. The format change came as a relief for Team Liquid, who after ending day one with a clean 6-0 game score, on the second day they went 0-4 and ended up tied for third place with AS Monaco Gambit.
Liquid and ASM Gambit were forced to a tiebreaker best-of-one game to determine which one would stay in Singapore and which one would go home empty handed. The Europeans saved for their most important match so far in the tournament the Io carry strategy and proceeded to annihilate Gambit, who chose to go for a late game oriented draft with Wraith King leading the charge. Despite playing against a fast tempo line-up and being constantly pressured, Gambit did not revert from their late game initial plan, continued to itemize for later stages and had the ambition to finish a Hand of Midas even on their support five Ancient Apparition, while Enigma, their big team fight controller, was constantly farming the jungle and now showing to fights. Their passive stance cost them not only the game but the spot at the Major.
ONE Esports Singapore Major continues tomorrow, March 29, with the group stage, where eight teams will fight in a round-robin with two game series format for seven slots up for grabs into the playoffs stage.
 
Group Stage participants:
Alliance


Team Aster


OB Esports x Neon


Quincy Crew


Thunder Predator


PSG.LGD


Vici Gaming

Team Liquid
Team Aster, Neon Esports and Quincy Crew will be all playing with stand-in players as follows:
Aster will have their assistant  coach, Cheng "Mad" Han instead of Ye "BoBoKa" Zhibiao, who couldn't arrive at the Major due to personal reasons.
Wilson "Poloson" Koh Chin Wei will be playing for Quincy Crew instead of Arif "MSS" Anwar, who tested positive for COVID-19 ahead of his departure to the Major.
Neon Esports will have their former offlane player Rafael "Rappy" Sicat stepping in to replace John Anthony "Natsumi-" Vargas, who was "unfit" to make the trip to Singapore. While for Aster and QC, the stand-ins will play the exact same role as the ones they are temporarily replacing, Neon Esports announced role swaps inside the roster. Rappy will head to the support 4 position, while Rolen Andrei Gabriel "skem" Ong will be returning to the carry role.
Head to our tournament coverage hub HERE to get up to date with all that's happening at ONE Esports Singapore Major.