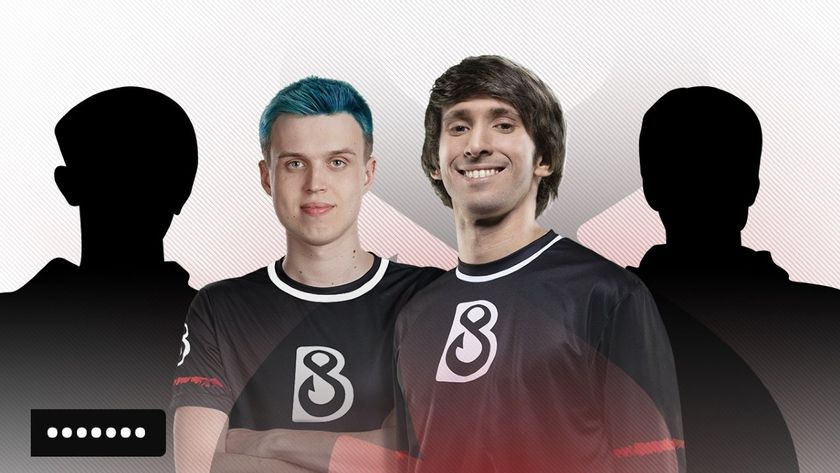 B8 down to two members once again, the Brazilian trio Duster, Sexifat and Rdo departs
Dendi's struggle to find the right fit and maintain an intact roster for B8 continues as the three Brazilian who joined forces with him at the beginning of the 2021 Dota Pro Circuit are now returning home.
Heitor "Duster" Pereira, Leonardo "RdO" Fernandes and Diego "Sexyfat" Barini Santamaria came along with their coach and Midas Club CEO Filipe Astini from Brazil to Ukraine in late 2020 aiming to form a mixed SA/CIS team to play in the first DPC season.
After settling down, renting a house to serve them both as a home and bootcamp facility, the Brazilian group joined forces with Danil "Dendi" Ishutin at B8 and entered the closed qualifiers for a spot in the CIS upper division.
Things didn't go smoothly for them, as they got defeated in the upper bracket semifinals by No Techies and then lost the elimination duel with EXTREMUM.
Unfortunately, the lower division run has also gone from bad to worse and B8 became one of the two teams eliminated from the CIS Regional League. That forces the team to go through open qualifiers in the next season and left them with the only option of playing once again in the lower division.
Soon after the DPC run ended, B8 received a direct invite to Snow Sweet Snow Season #2, a tournament where they started to tinker with the roster. However, per tournament rules, they were allowed to play only two series with a stand-in and after rotating in Naive- andBoraNija in the carry role, B8 was forced to withdraw from the competition. Their final placement was top 6, a far better result than what they accomplished in the DPC League.
Nonetheless, the roster didn't gel, and today B8 officially announced the departure of RdO, Duster and Sexyfat.
According to the announcement made via Twitter, Dendi and Sergey "
SA" Timchenko will remain on the team for now. Unfortunately, with three players down, B8 was not able to sign-up for the second season of Dota Pro Circuit CIS open qualifiers. More updates regarding the team are to be announced shortly.
B8 current roster: 
Daniel "Dendi" Ishutin
Sergey "[T]SA" Timchenko