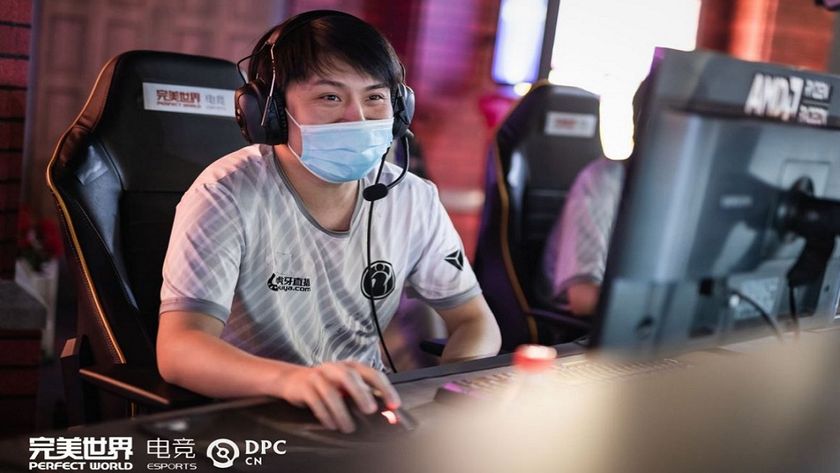 DPC 2021 Season 1 China; Who is headed to Singapore Major?
Title image courtesy of PerfectWorld
The DPC 2021 Season 1 league place just concluded in China. iG, Team Aster, ViCi Gaming, and PSG.LGD are all headed to the Singapore Major. 
Approximately two weeks after the NA, SA, EU, CIS and SEA concluded the DPC Season 1 league play, China has finally ended theirs. 
It could be argued that the results in China mostly played out as expected. After all, Team Aster, ViCi Gaming, and PSG.LGD were all directly invited to participate in the league and they all landed a spot somewhere at the Singapore Major.
Though none of those teams clinched the playoff spot. And most can argue no one expected a team that barely made it into the upper-division from the closed qualifier would be the one representing China in the playoffs. 
Although Invictus Gaming assumed the last spot for the upper-division, they came out of the gate swinging and didn't drop a series until the last week of gameplay, taking a 2:0 hit from Team Aster. 
Interestingly enough, it was a 2:0 sweep from iG over Team Aster that also gave them the first seed and playoff spot, marking a thrilling end to an unexpected run. 
Elephant's stumble and EHOME's average run will keep them in the upper-division for next season but they will have to retool their strategies and possibly be looking at some roster changes. 
Meanwhile, Sparkling Arrow Gaming and RNG will have a chance to prove themselves and earn some DPC points next season as they advance from the lower-division. 
Major Slots
At the end of the league, the top teams from each region's upper-division qualified to the Major. For the first major, the distribution of the 18 slots is as follows:
EU: Top 4 (2 to wildcard)
Team Secret (playoffs)
Alliance (group stage)
Team Nigma (Wild Card)
Team Liquid (Wild Card)
China: Top 4 (2 to wildcard)
Invictus Gaming (playoffs)
Team Aster (group stage)
ViCi Gaming (Wild Card)
PSG.LGD (Wild Card)
SEA: Top 3 (1 to wildcard)
Fnatic (playoffs)
Neon Esports (group stage)
T1 (Wild Card)
CIS: Top 3 (1 to wildcard)
Virtus.pro (playoffs)
Na'Vi (group stage)
AS Monaco Gambit (Wild Card)
NA: Top 2
Evil Geniuses (playoffs)
Quincy Crew (group stage)
SA: Top 2
beastcoast (playoffs)
Thunder Predator (group stage)
Singapore Major Format
Teams

Majors feature 18 teams from among the six regions

Wild Card

Six teams
Bo2 round robin
Top two teams advance to the Group Stage
Bottom four teams are eliminated

Group Stage

Eight teams
Bo2 round robin
Top two teams advance to the Upper Bracket of the Playoffs
3rd to 6th placed teams advance to the Lower Bracket of the Playoffs
Bottom two teams are eliminated

Playoffs

Twelve teams, Double Elimination bracket
Four teams start in the Lower Bracket
Eight teams start in the Upper Bracket
Singapore Major Prize Pool and DPC Point Distribution 
Majors award $500,000 USD and 2,700 DPC points among the top eight teams as follows:
| Place | Prize | DPC Pts |
| --- | --- | --- |
| 1 | $200,000  | 500 |
| 2 | $100,000  | 450 |
| 3 | $75,000  | 400 |
| 4 | $50,000 | 350 |
| 5-6 | $25,000 | 300 |
| 7-8 | $12,500 | 200 |
Head over to our Hub for match info, the One Stop Shop; DPC 2021 Season 1 guide, the halfway point status, and the upcoming Singapore Major details.