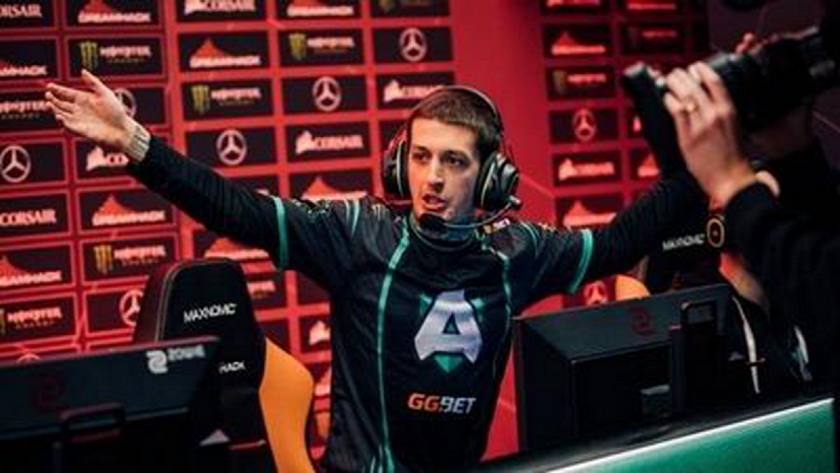 DPC 2021 Season 1; Alliance take a big win to secure Major dreams
Title image courtesy of DreamHack
Alliance overwhelmed Team Liquid 2:1 in a  crucial series, securing their Singapore Major placement. 
One man's garbage is another man's treasure..... or in this case, one team's loss. 
It was a thrilling series between Alliance and ex-Alliance (Team Liquid) as they both fought for Major dreams. 
Alliance secured a heavily one-sided victory to kick off the series. Nikolay "Nikobaby" Nikolov and Linus "Limmp" Blomdin were flawless, frenzied, and bloodthirsty.
Team Liquid struck back, taking a surprise last pick Broodmother that ended up being a perfect strategy to tie up the series. 
With everything on the line, the third game was as exciting as all fans hoped for. Neck and neck for over 20 minutes, clutch game plays by Limmp and Niko thrust Alliance into the lead for the game and series win. 
Alliance's win seeds them into the Singapore Major group stage. It also pushed Team Nigma into one of the two Wild Card spots. The last Wild Card spot is still up for grabs with Liquid, Tundra Esports and OG still hopeful of securing it. 
Be sure to catch the last scheduled game of the DPC 2021 Season 1 groups. 
February 24th 
Upper Division Standings (week 6)
Europe
Round-robin
1.
Team Secret
6-0
12-2
2.
Alliance
5-2
12-7
3.
Team Nigma
4-3
10-8
3.
OG
3-3
8-8
5.
Tundra Esports
3-4
9-9
6.
Team Liquid
3-4
8-9
7.
Vikin.gg
2-5
6-12
8.
High Coast Esports
1-5
3-10
Major Slots
At the end of the league, the top teams from each region's upper-division will qualify to the Major. For the first major, the distribution of the 18 slots will be as follows:
EU: Top 4 (2 to wildcard)
China: Top 4 (2 to wildcard)
SEA: Top 3 (1 to wildcard)
CIS: Top 3 (1 to wildcard)
NA: Top 2
SA: Top 2
Singapore Major Format
Teams

Majors feature 18 teams from among the six regions

Wild Card

Six teams
Bo2 round robin
Top two teams advance to the Group Stage
Bottom four teams are eliminated

Group Stage

Eight teams
Bo2 round robin
Top two teams advance to the Upper Bracket of the Playoffs
3rd to 6th placed teams advance to the Lower Bracket of the Playoffs
Bottom two teams are eliminated

Playoffs

Twelve teams, Double Elimination bracket
Four teams start in the Lower Bracket
Eight teams start in the Upper Bracket
Singapore Major Prize Pool and DPC Point Distribution 
Majors award $500,000 USD and 2,700 DPC points among the top eight teams as follows:
| Place | Prize | DPC Pts |
| --- | --- | --- |
| 1 | $200,000  | 500 |
| 2 | $100,000  | 450 |
| 3 | $75,000  | 400 |
| 4 | $50,000 | 350 |
| 5-6 | $25,000 | 300 |
| 7-8 | $12,500 | 200 |

Head over to our Hub for match info and our One Stop Shop; DPC 2021 Season 1 guide to get all the info on what is to come in the last week and how the upper divisions faired by the halfway point HERE.