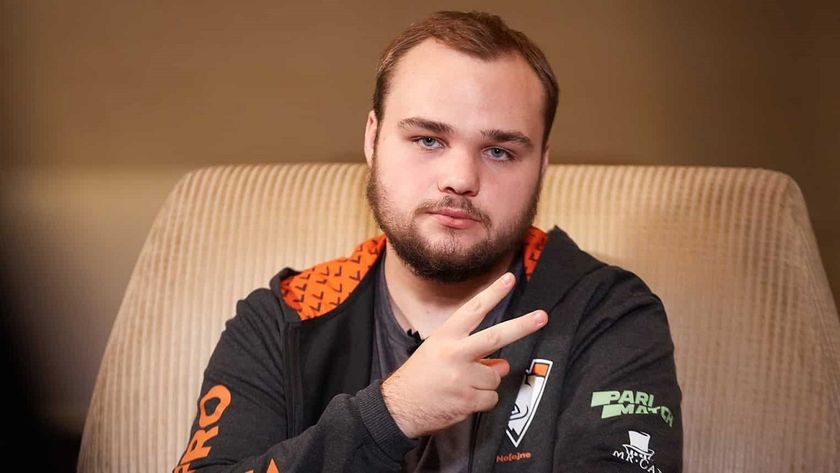 Virtus.pro bench entire Dota 2 roster
Virtus.pro has announced the entire Dota 2  team has been moved to inactive status as the organization determines what to do for the future. 
The CIS region is undergoing some significant growing pains and transformations. On the heels of Na'Vi announcing that they were revamping their roster and benched all but two players to only pick up the FlyToMoon on a 'trial basis,' Virtus.pro is following suit. 
The famed Russian organization has announced that they will be benching their entire roster for the time being. 
Our first Dota 2 roster will skip ESL One Germany 2020 and will go inactive for some time. The team has not been performing as expected in the recent months. The management, the players and you, our fans, can agree on that. Now is the time to put things on pause and make important decisions on the roster's future.
This is a big move from the organization as they struggle to find the success and reputation they had for the three years leading up to TI9. In the post TI9 reshuffle, there was a shift in the Dota 2 universe as the famed CIS organization's lineup fell to pieces. 
Vp said goodbye to their first player Pavel "9pasha" Khvastunov headed over to Na'Vi. Then two weeks later Roman "Ramzes666" Kushnarev headed to North America to play for Evil Geniuses. Vladimir "RodjER" Nikogosyan was then benched, leaving only two of the original players from their golden DPC years —Vladimir "No[o]ne" Minenko and Alexei "Solo" Berezin.
Roman 'Resolut1on' Fominok transferred from J.Storm and from position 1 to the offlane and the team picked up Vitalie "Save-" Melnic and then Egor 'epileptick1d' Grigorenko joined the team as a trial playing carry. 
Their results have been less than stellar to say the least with sub-par performance after one another. Five months ago they took the ESL One LA Online title for the EU/CIS region and then three months ago they seized the Parimatch League Season 3 championship. In between were dismal results and inconsistent performances. 
As of now, there is no further information if the 'secondary team' (VP.Prodigy) will step into their invited slot for ESL One Germany 2020 or assume the primary role for the organization. Further news on the player's futures will be revealed as the organization makes a determination. 
Benched Virtus.pro roster

  Igor "iLTW" Filatov

 Vladimir "No[o]ne" Mineko

 Roman "Resolut1on" Fominok

 Emil "Zayac" Emilzhanov

 Alexei "Solo" Berezin