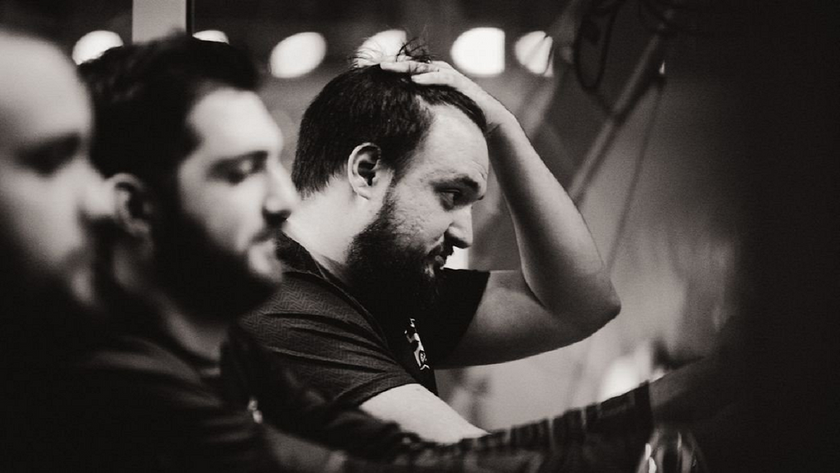 Na'Vi and Virtus.pro in the CIS shuffle
Na'Vi and Virtus.pro are once again swapping around players ahead of the 2019-2020 DPC season. 
CIS shuffle seems to be real and going strong. Once again, the two juggernaut organizations of the region have switched around some players between themselves. 
Heading into the new season, Virtus.pro say goodbye to their first player as Na'Vi will be replacing Evgeniy "Blizzy" Ree with Pavel "9pasha" Khvastunov.
We thank Blizzy for his contribution to the growth of ua Natus Vincere: it was in many ways thanks to him that the team managed to qualify for The International 2019.
We also would like to welcome 9pasha to the ranks of the «yellow-black» — we are sure that his wide experience in the competitive Dota 2 will help unlock the potential of the team's young players.
For now, the Na'Vi roster composition looks to remain otherwise intact. TI9 was the first time in two years the iconic Ukrainian team was able to compete at The International but ultimately placed 13-16th at the end. 
Natus Vincere Roster:
 Vladislav "Crystallize" Krystanek

 Idan "MagicaL" Vardanyan

 Pavel "9pasha" Khvastunov

 Emil "Zayac" Emilzhanov

 Akbar "SoNNeikO" Butaev 
Virtus.pro will also be saying goodbye to their coach Arseniy "ArsZeeqq" Usov. 
For over two years Virtus.pro managed to surpass all expectations, taking top positions in the DPC leaderboard rankings each year. Their only roster change since 2016 was the infamous swap when VP traded Ilya 'Lil' Ilyuk to Na'vi for Vladimir 'RodjER' Nikogosyan. 
Despite their strong season and heading into TI each year as top contenders, the team managed to fall short of expectations time and time again. This last year, Virtus.pro seemed to be struggling in the group stage, managing to eek through to the upper brackets at the very last moment. 
In front of the home crowd PSG.LGD dismantled Virtus.pro in a clean 2:0 sweep sending them to the lower brackets early. It was here, that they faced another Chinese team, RNG and were once again finished off with a 2:0 defeat.  They ultimately took a disappointing 9-12th place finish. 
In the loser interview, Vladimir "No[o]ne" Minenko already eluded to the fact that there would be changes in the team composition.
There have been other indications by Alexei "Solo" Berezin and rumors that more changes are still expected for Virtus.pro but for now, this is the first official word.
Team VP Roster: 

 Roman "Ramzes666" Kushnarev

 Vladimir "No[o]ne" Minenko

 Vladimir "rodjER" Nikogosyan

 Alexei "Solo" Berezin