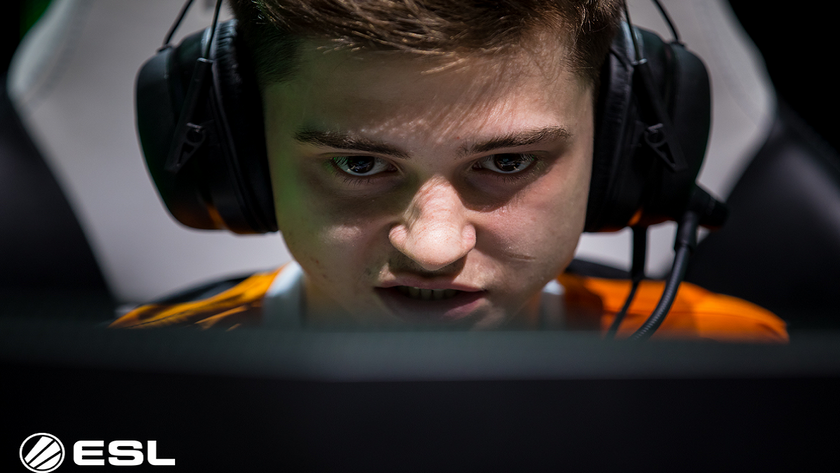 Ramzes leaves VP for Evil Geniuses
Title image courtesy of ESL
Virtus.pro officially bids farewell to Roman "Ramzes666" Kushnarev as he heads to North America for the upcoming DPC 2019-2020 season. 
The DPC 2019-2020 season has started out fairly quiet as far as shuffles are concerned with just a few big blips on the radar. 
Less than two weeks ago Virtus.pro said goodbye to their first player,  Pavel "9pasha" Khvastunov, who headed to Na'Vi as well as to parted ways with coach  Arseniy "ArsZeeqq" Usov.
Now, they are down a second player. 
Roman "Ramzes666" Kushnarev will be heading to North America to play for Evil Geniuses according to the VP press release. This confirms the rumors that had been circulating for some time. 
Playing for Virtus.pro is a special period of my life, and I'm thankful to the org for these three years of working together. Looking back at my team's many moments of flashy victories, I see that the friendships we've made will stand the test of playing against each other on LANs. I want to extend my thanks to Virtus.pro fans for their support in times of victory and defeat. As for me, I can't wait to face the new challenges together with my teammates in a new region
Ramzes started with Virtus.pro in August 2016 when he was 17 years old just two years after starting his Dota 2 career. There, he developed into one of the strongest and most talented core players in the world.
In his three years in Virtus.pro, Ramzes grew from a young talent to a Dota superstar, becoming the face of international esports. We'll always remember the victories, memes, and just fun moments we've had together. It's unfortunate that we couldn't lift the Aegis together with Ramzes, but we understand Roman's decision and wish him the best of luck in North America. Ramzes' transfer to EG is the first transfer of a top-level Russian esports athlete in a popular discipline to an international esports powerhouse. We're keeping up our work on the new roster and asking our fans to have patience - there's more news coming soon

- Roman Dvoryankin, Virtus.pro General Manager 
Despite their strong season and heading into TI each year as top contenders, the team managed to fall short of expectations time and time again. This last year, Virtus.pro seemed to be struggling in the group stage, managing to eek through to the upper brackets at the very last moment. 
In front of the home crowd PSG.LGD dismantled Virtus.pro in a clean 2:0 sweep sending them to the lower brackets early. It was here, that they faced another Chinese team, RNG and were once again finished off with a 2:0 defeat.  They ultimately took a disappointing 9-12th place finish. 
Teams have until September 28th to register their official rosters for the new season, so VP fans stay tuned for more updates in the coming week or so. 
Team VP Roster: 

 Vladimir "No[o]ne" Minenko

 Vladimir "rodjER" Nikogosyan

 Alexei "Solo" Berezin